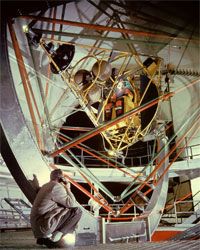 A Mercury astronaut trains in the gimbal rig to learn how to recover if the space capsule were to spin out of control. See the first female astronaut in the next photo.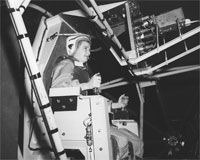 Jerrie Cobb was the first female pilot to pass all the tests for the Mercury program in 1961. She paved the way for civilian astronauts like Christa McAuliffe to join in space exploration.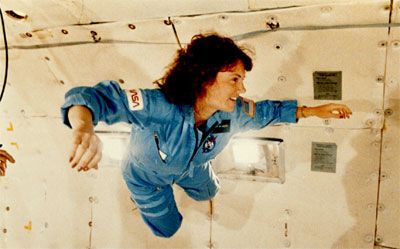 Keith Meyers/The New York Times/NASA
Christa McAuliffe trains for microgravity aboard a "zero gravity" aircraft, otherwise known as the "vomit comet." Astronauts also do zero gravity training underwater, as shown in the next photo.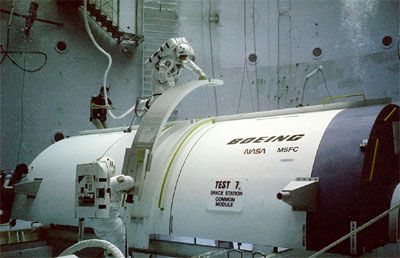 Two astronauts practice in the Neutral Buoyancy Simulator. Training underwater gives astronauts a taste of what it's like to work in microgravity. Next, see how NASA's looking to the moon again, and to Mars.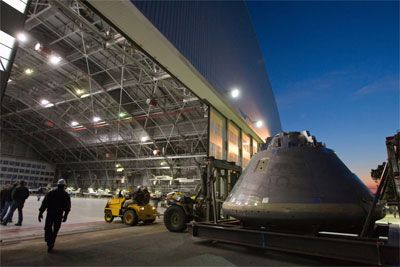 This Orion crew module is part of the Constellation program to land astronauts back on the moon and for the first time on Mars. Space exploration technology has drastically improved since the first astronauts were around. See them in the next picture.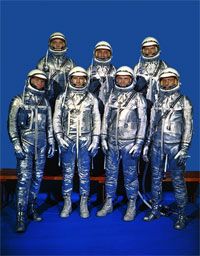 The Mercury 7, NASA's first astronauts, were all military pilots. On the other side of the globe were Russia's cosmonauts, pictured next.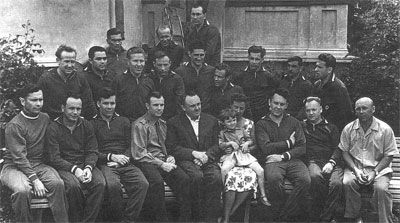 The original Soviet cosmonauts from 1960 pose for a group photo. In the next photo, see how an astronaut goes out to "get some air."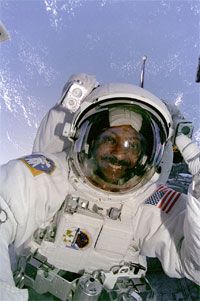 Mission Specialist Winston Scott steps outside the Columbia for a bit of extravehicular activity (that's NASA for spacewalk). Next, see what it's like to take a shower in space.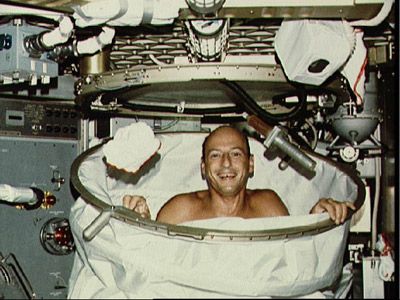 NASA Johnson Space Center (NASA-JSC)
Astronaut Charles Conrad Jr. smiles for the camera after a hot shower. Basic activities, like eating, are much different without gravity -- see what it's like to eat in space in the next photo.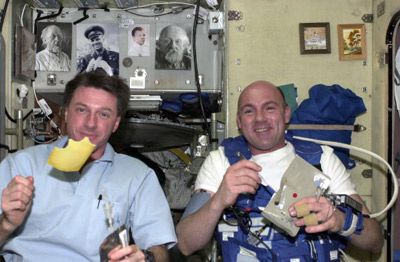 European Space Agency astronaut Andre Kuipers (right) and his NASA colleague Michael Foale eat Dutch cheese for breakfast on the International Space Station.