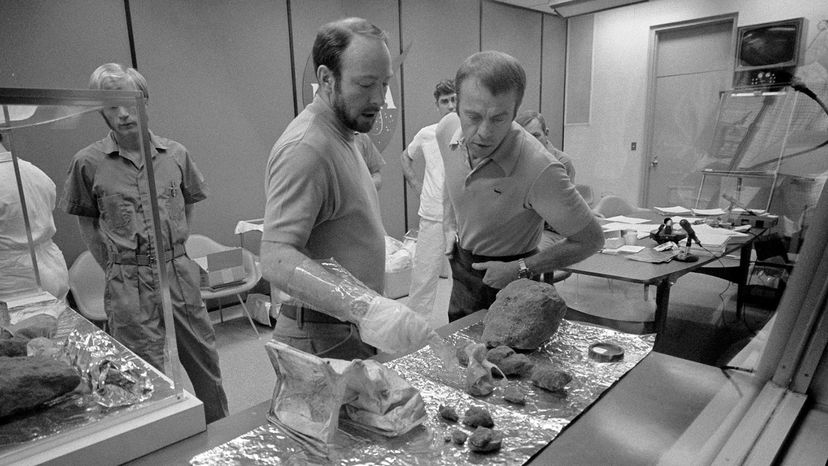 On Feb. 6, 1971, the late astronaut Alan Shepard, the commander of NASA's Apollo 14 mission, was taking a walk on the moon. He and fellow space traveler Edgar Mitchell were out busily gathering rocks around a depression called Cone Crater. To quote Shephard himself, many of these were "hand-sized grab samples," but the pair took home some larger mementos, too.
One basketball-sized rock — collected by Shepard — earned itself a nickname: "Big Bertha." Officially known as "Lunar Sample 14321," Big Bertha weighs about 19 pounds (9 kilograms), making it the largest rock that Apollo 14 brought back to Earth and the third-largest recovered by any of the Apollo missions.
Although Shepard found Big Bertha on the moon, that may not be where its story began. The rock is a breccia, a hodgepodge of geologic fragments called "clasts," which are held together by a cement-like mix. A newly published hypothesis says part of Big Bertha formed billions of years ago — right here on planet Earth. In fact, despite the lunar connection, this could represent the oldest "Earth rock" ever discovered.