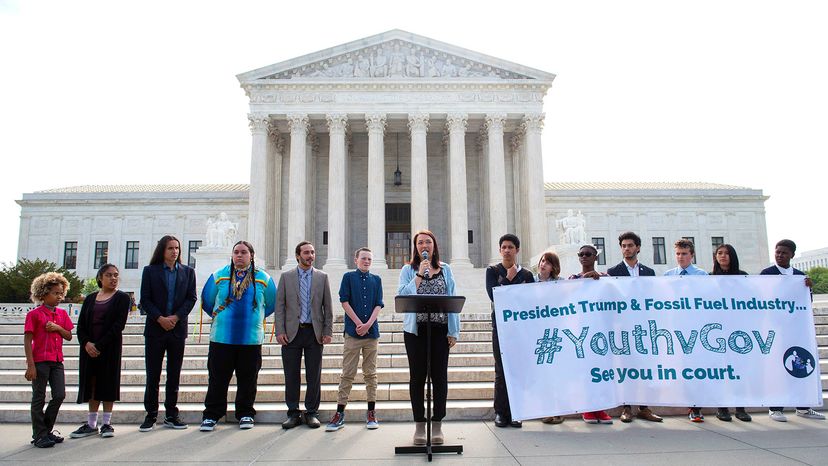 Alex Loznak has been hanging around lawyers since he was a teenager in Oregon. That's when he first agreed to join a lawsuit that has changed his life and, possibly, could change all Americans'. He is one of 21 young plaintiffs in Juliana v. United States, a high-profile case that accuses the federal government of knowingly wrecking the planet, thereby violating U.S. Constitutional rights.
It's a high-profile case that could have far-reaching implications — if it ever goes to trial. Juliana v. United States has been churning around the legal system — several levels of it, in fact — for more than four years now with the help of attorneys at Our Children's Trust, while government lawyers battle to keep Uncle Sam out of court.
All of it has made for a dizzying, maddening, sometimes frustrating ride for Loznak, who was in high school thinking about his SATs when the case began and just recently graduated from Columbia University in June. Still, with everything he's put in so far and everything that lies ahead, Loznak remains all in.
"This is a case that is so complicated that some lawyers don't understand it. Lawyers will sometimes ask me how this case works," Loznak says. "It's so bizarre, it's so novel, there are some lawyers within my family that don't even understand what's going on."