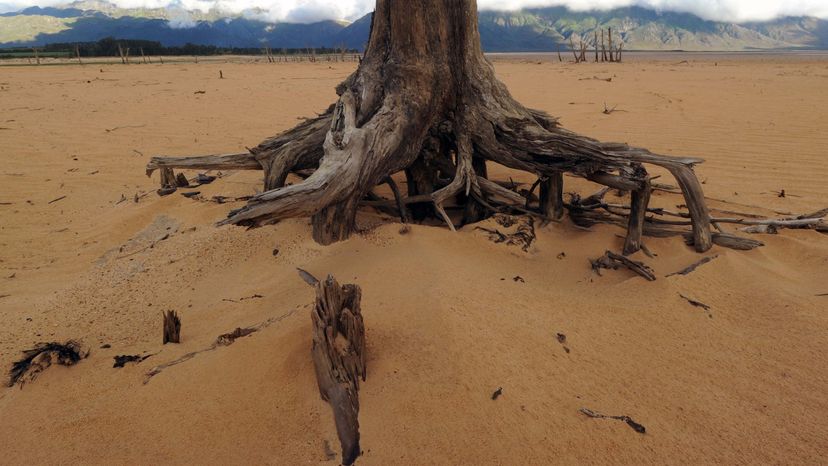 Several years into a punishing drought, the reservoirs that provide water to Cape Town are nearly three-quarters empty, and the South African city of 3.7 million inhabitants has grown so parched that residents are being advised to turn off the water valves feeding their toilets, and instead fill the tanks with soapy water from their washing. Cape Town Premier Helen Zille, who has revealed that she showers only every third day to do her part, posted a video on Facebook, imploring them to consume just 50 liters — 13 gallons — of fresh water each day, about a fifth of what South Africans typically use.
"As I record this message, the projection is that Cape Town will run out of water sometime early in April," Zille warned in the video.
If that happens, the South African metropolis could become the first major city on the planet to run out of water. But experts say that it may not be the last. Climate change, which is altering precipitation patterns and causing droughts to become more frequent and more severe in many places, will threaten the water supply of many of the world's cities in years to come.
A study published in July 2014 in Global Environmental Change found that a quarter of the world's 500 largest cities are under water stress, where demand for water exceeds the supply. The Brazilian city of São Paulo and its population of 12 million came perilously close to going dry several years ago, and 21 Indian cities are in danger of running out of water by 2030, the Indian publication Businessworld has reported.