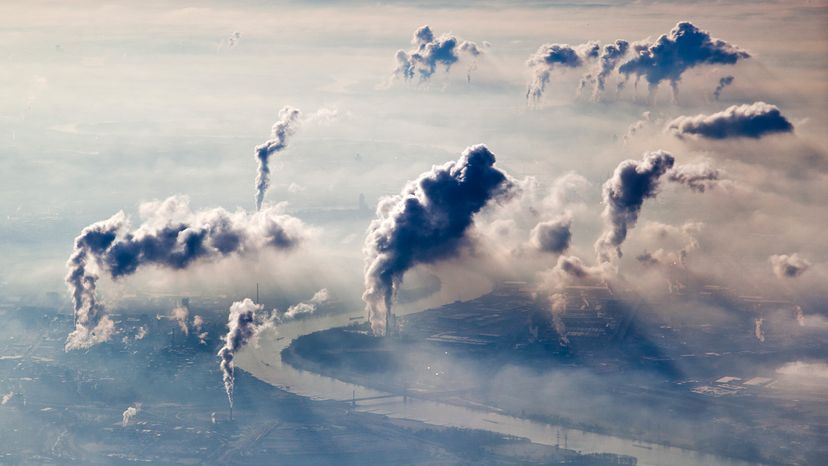 Thanks to greenhouse gas emissions, the percentage of carbon dioxide (CO2) in our atmosphere grew by 2.87 parts per million (ppm), increasing from an average of 407.05 ppm on Jan. 1, 2018, to 409.92 on Jan. 1, 2019, according to readings at NOAA's atmospheric observatory at Mauna Loa, Hawaii. What's worse is three of the four highest annual increases have occurred in the past four years.
These readings also indicate a sharp increase from what the levels were even 60 years ago. The World Meteorological Organization says Earth's atmosphere hasn't seen such a high concentration of the gas in 3 to 5 million years.
Harmful emissions are just one of the environmental concerns that today's leaders must confront. Trash accumulation is another. Since the 1950s, humans have generated about 9 billion tons (8.3 metric tons) of plastic and dumped most of it in landfills. Plus, Homo sapiens are overpopulating like crazy. As our numbers skyrocket, loads of other species find themselves on the decline. You and I are now witnessing one of the biggest mass extinction events of all time.
"We are a geologic force in and of ourselves," says Donald Prothero, a paleontologist, geologist and bestselling author.
Mankind's overall impact on planet Earth has been so dramatic that some scientists think a change to the geologic time scale is in order. According to them, we should reclassify the (very) recent past as a new unit in time — defined by humanity's long-lasting marks on the world's climate, geology and biological makeup.
This proposed unit has a name: The Anthropocene epoch, or age of humans.