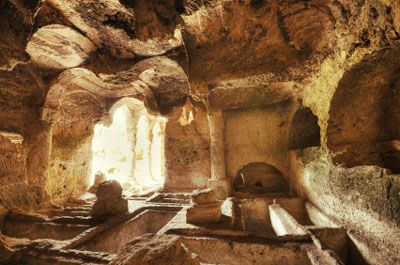 ©iStockphoto.com/Sedar Yagci
Whether they're underwater or on dry land, caves can offer up dramatic views and provide homes for exotic plants and animals -- and people, too. The Besiliki Cave is actually the covered ruins of the ancient Roman port city, Seleukeia Pieria in Antakya, Turkey.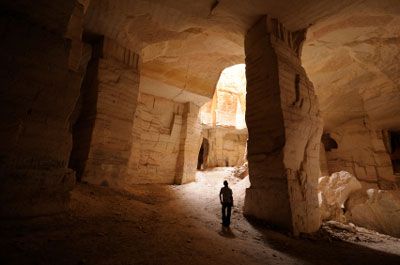 ©iStockphoto.com/Sedar Yagci
The Bazda Caves were formed by centuries of quarrying for the city of Harran in Turkey.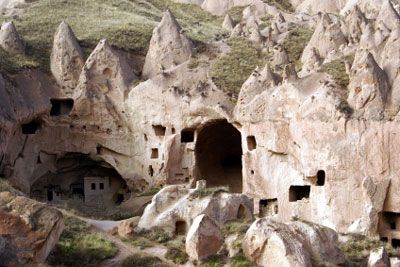 ©iStockphoto.com/Valery Shanin
This monastery was built into the rock in Zelve, a village in Turkey. Zelve once housed an entire village but was abandoned in 1952 due to unsafe erosion.
©iStockphoto.com/Adrian Beesley
Cave tombs were carved into rock by the ancient Nabataeans in Petra, Jordan. Petra is a UNESCO World Heritage site.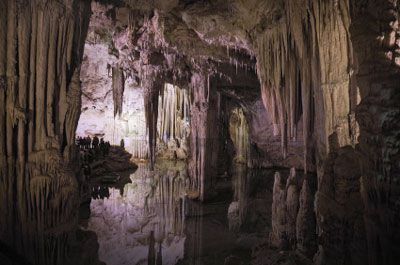 ©iStockphoto.com/Michal Krakowiak
The Grotta di Nettuna uses lighting effects to highlight the natural formations in the cave. It's a popular tourist destination in Sardinia, Italy.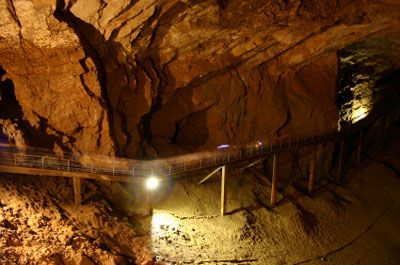 ©iStockphoto.com/Dmitry Mordvintsev
The New Afone Cave is said to hold the longest underground bridge in the world. The cave is located in Abkhazia, a state whose boarders include the Black Sea, Russia and Georgia.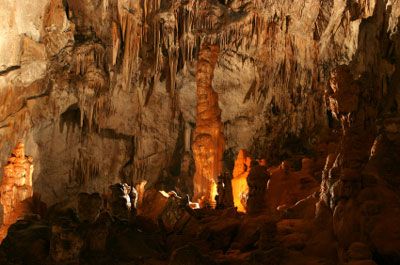 Dramatic stalactite and stalagmite formations can be found in this cave in Paclenica National Park, Croatia. The park is home to 37 caves.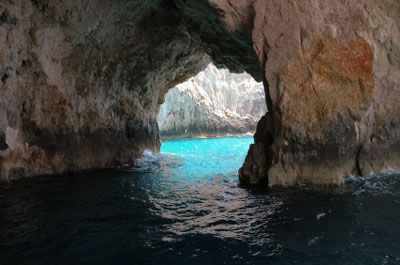 ©iStockphoto.com/Kurt Rune Storløs Olsen
The famous caves outside of Zakynthos, Greece, were created by erosion.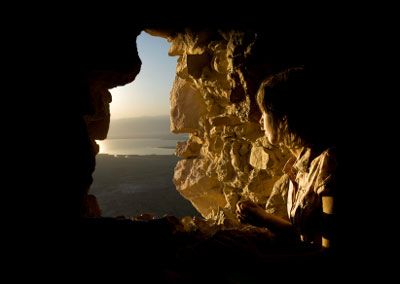 ©iStockphoto.com/Ryan Lane
A cove created by ancient buildings sits atop Masada, Israel. The ancient site has a clear view of the Dead Sea.
©iStockphoto.com/Sandra vom Stein
Stalactites and stalagmites created wondrous views at this underground lake in Feengrotte Saalfeld, Germany.
©iStockphoto.com/fotofrankyat
Watch your step when navigating your way around the icy caves at Ysperklamm in Austria.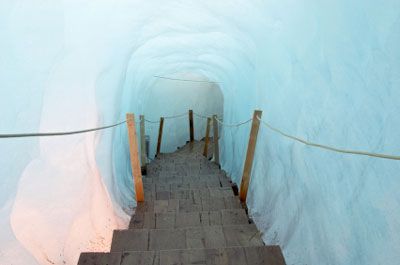 ©iStockphoto.com/Marco Regalia
The ice cave at Furka Pass in the Swiss Alps might be a bit chilly, but worth the experience.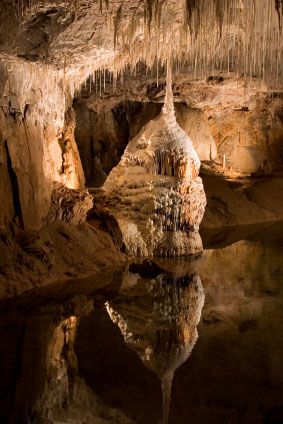 ©iStockphoto.com/Gertjan Hooijer
The Choranche caves in Vercors, France, feature thin stalactites and underground rivers. The entrance is entirely flat, too.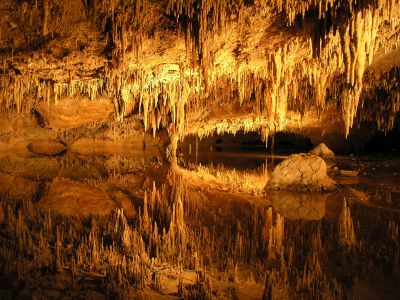 Luray Caverns in Virginia is known for its stalactites and stalagmites. Here, a pool of water creates an interesting illusion by reflecting the stalactites protruding from above.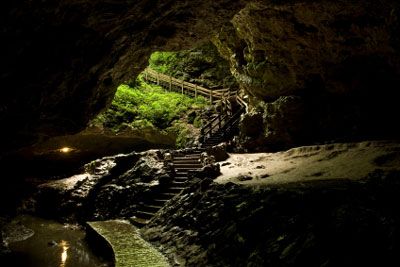 ©iStockphoto.com/Brian Meeks
The Dance Hall cave in Maquoketa State Park is 1,100 feet (335.28 meters) long. The park contains the most caves in the state of Iowa.
©iStockphoto.com/Dennis Sabo
The rock formations at Scotts Head Pinnacle in Dominica make this diving site an excellent home to a variety of marine life.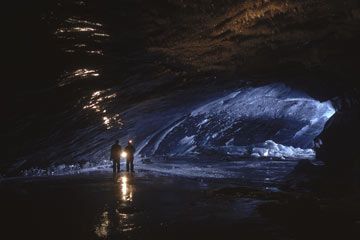 Arctic-Images/Iconica /Getty Images
Inside the Eyjabakkajokull Glacier in Iceland, ice surrounds an enchanting cavern.
David Sutherland/Photographer's Choice/Getty Images
Throughout history, people have made homes out of naturally occurring caves, such as these cave dwellings of Cappadocia, in modern Turkey.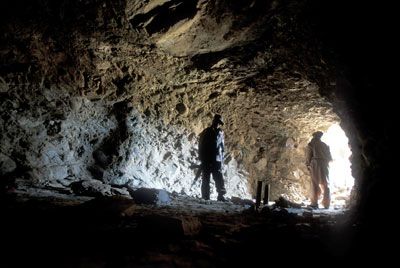 In Afghanistan, Taliban insurgents have made frequent use of caves as places to live and hide from U.S. troops. This cave in the Tora Bora Mountain is Bin Laden's last known house.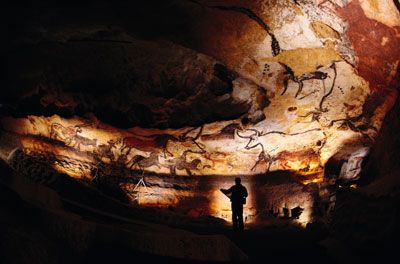 Sisse Brimberg/ National Geographic/Getty Images
Prehistoric paintings of animals crowd calcite walls at Lascaux. Learn more about the world's most amazing caves.