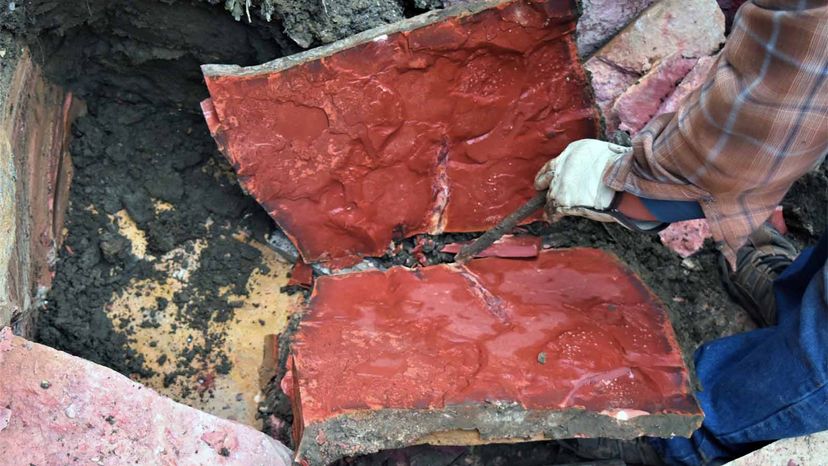 Within the solid bedrock of the Pipestone National Monument in the southwest corner of Minnesota, between the thick, hard layers of quartzite, runs a long vein of blood-red pipestone. Called catlinite for artist George Catlin, this soft stone stretches out in seams 15 to 18 inches (38 to 45 centimeters) thick from south-central Minnesota all the way to the Badlands in South Dakota.
Pipestone is found across the United States in a variety of colors — black, white, yellow, green and blue, to name a few. But the only place in the world you'll find red catlinite pipestone is Minnesota's Pipestone National Monument. And it's this red pipestone that Native Americans have been using to carve their most sacred pipes for generations.
Native Americans have carved and used stone pipes since 1,500 B.C.E. But archeological evidence shows they've quarried pipestone and used it for at least 3,000 years to make the pipes they use in ceremony and prayer. And for centuries, Indigenous people have traveled from throughout the United States to excavate red pipestone from the quarry in what's now known as Pipestone National Monument because it is considered so sacred.
"None has the same cultural significance or millennia of history behind it and legends and origin stories from Indigenous groups as the red pipestone found here," says Gabrielle Drapeau, an interpretive park ranger at the Pipestone National Monument and an enrolled member of the Yankton Sioux Tribe of South Dakota.