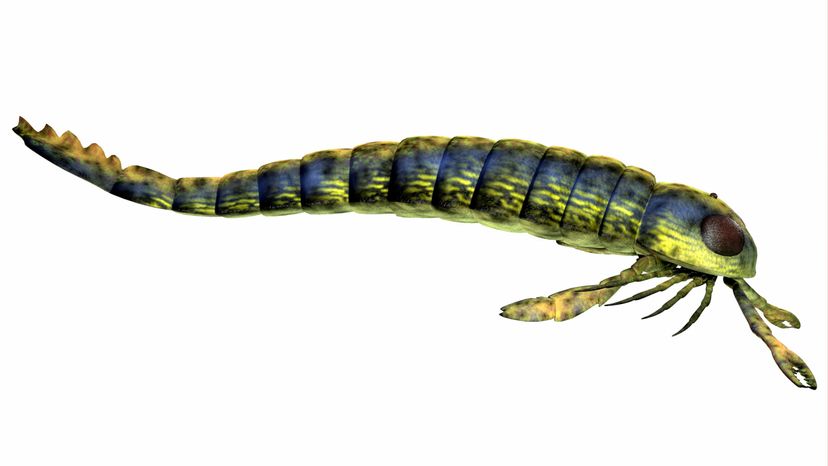 You find yourself sitting at the edge of a lake. It's a beautiful day: The sky is a clearer blue than you've ever seen it. Even the air feels cleaner, easier to breathe. You decid­e to wade into the lake; the cool water feels good against your skin. As you wade deeper, you stub your toe on something that feels like a long rock or log. You find a branch at one end, tapering off into a crescent shape and lined with spikes.
Suddenly the "log" moves, and it becomes painfully clear that the crescent-shaped part is an enormous claw. It grabs your leg, pulling you under, as another claw grabs your torso. You've just encountered a giant sea scorpion, and your chances of surviving are pretty slim.
Fortunately, you would have to travel back about 400 million years to visit during the Devonian period of the Paleozoic Era for this scenario to play out. This period was a time of gigantism among living creatures prowling among earth and sea. There were dragonflies with two-and-a-half foot wingspans and six-foot-long millipedes scampered about. But the species that dominated them all were the pterygotid eurypterids -- also known as the giant sea scorpion.