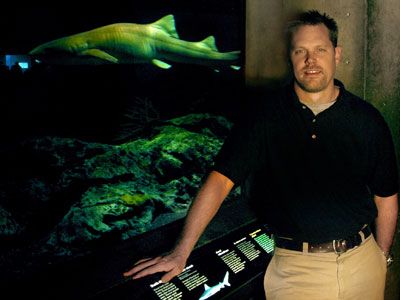 Christine Zona / DCL/Discovery Channel
Discovery Channel Shark Advisor and National Aquarium Director Andy Dehart got his start as an aquarium intern, but it wasn't long before he was swimming with the sharks and becoming involved with ocean conservation.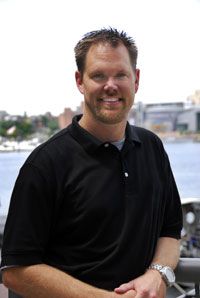 Christine Zona / DCL/Discovery Channel
Why protect sharks? "Sharks are the apex predator of their food chain. They help keep the ecosystem healthy by weeding out the sick, injured and diseased fish ... An imbalance in the food chain could have disastrous effects," says Dehart.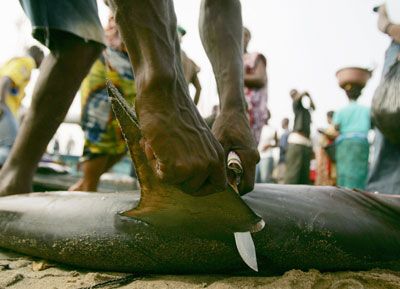 A fisherman cuts the fins off of a shark at the fish market in Abobodoume. The fins of the shark are dried and then exported to Asian countries, notably China and Japan.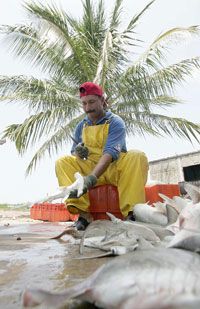 A fisherman cleans a small hammerhead shark at Boca del Asadero, state of Nayarit, Mexico. See an image of by-catch, or sharks caught by accident, next.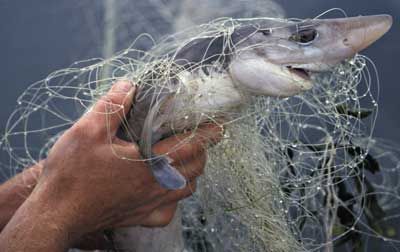 Brandon Cole/Getty Images
This spiny dogfish shark was killed in a fishing net. A drop in the shark population can be disastrous, because "all things are tied together in an ecosystem [...] it is very dangerous removing the apex predator," explains Dehart.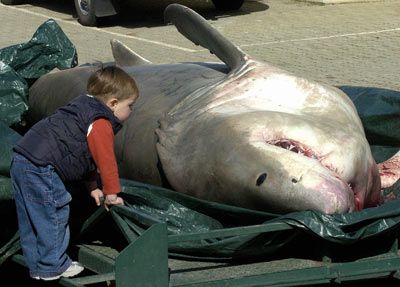 Stringer/AFP/Getty Images
This great white shark was accidentally caught in a fishing line and died -- another by-catch casualty. See what conservationists are doing to help next.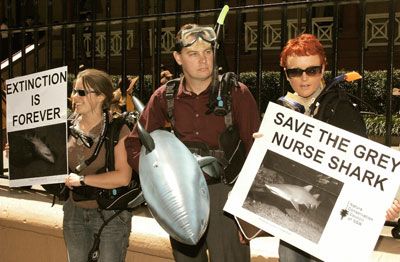 David Hancock/Getty Images
Divers stand outside the New South Whales Parliament to protest the government's refusal to exclude fishing from the endangered grey nurse shark's habitat. Next, see how pollution affects marine life.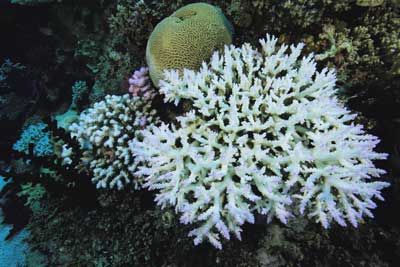 National Geographic/Getty Images
Increased ocean acidity can contribute to coral bleaching. Another threat to coral is an overabundance of butterflyfish, shown next.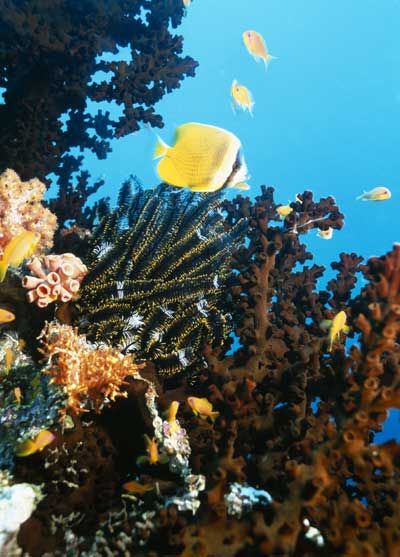 Zac Macaulay/Getty Images
"If the butterflyfish population is allowed to get out of control, they have negative effects on the coral population," explains Dehart. See another endangered habitat next.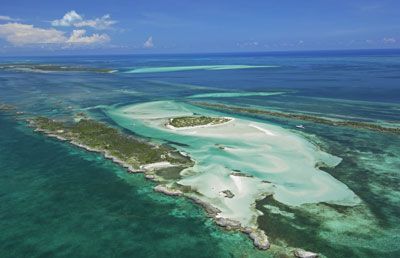 Brian J. Skerry/Getty Images
This aerial view shows a shark habitat located in the Bahamas. Next, see how the oceans could help us solve the climate crisis.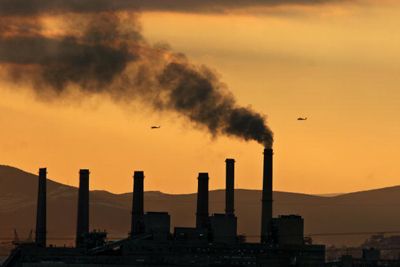 Ermal Meta/AFP/Getty Images
Storing carbon emissions at the bottom of the ocean may sound like pollution, but it could actually help solve our energy problems. Plastics, though, are definitely harmful...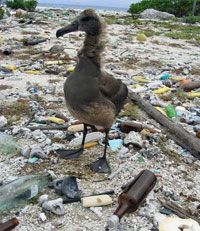 The effects of plastic can be seen in the large numbers of birds that die from ingesting it. Next, see an amazing but endangered marine animal.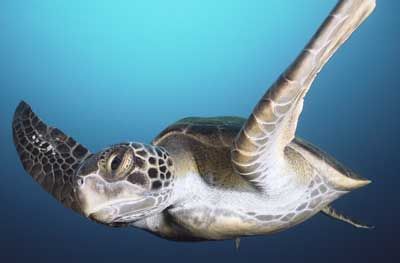 Chris Newbert/Getty Images
An green sea turtle swims underwater in the Galapagos Islands. Want to learn more about endangered species?