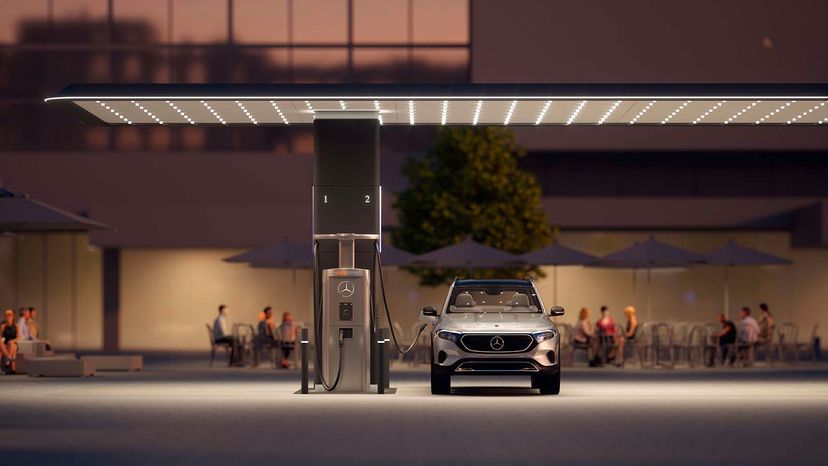 Automaker Mercedes-Benz recently showed off its latest and greatest in electric vehicle (EV) technology at the CES 2023 conference in Las Vegas. Among the announcements was the news the automaker will develop a high-speed charging network with the help of ChargePoint.
Mercedes' Chief Technology Officer Markus Schäfer said the company will have more than 400 charging hubs installed around North America by 2027, with additional locations in Europe and Asia as well. Each hub is intended to have four to 12 charging stations, for a total of about 2,500 usable plug-in chargers. By 2030, Mercedes hopes to have more than 10,000 accessible EV chargers across the world.
So just how feasible is this plan? We talked to John Fernandes, an electrical field expert with Customized Energy Solutions, a Philadelphia-based company that handles the logistics of energy distribution throughout the U.S., to get his take.