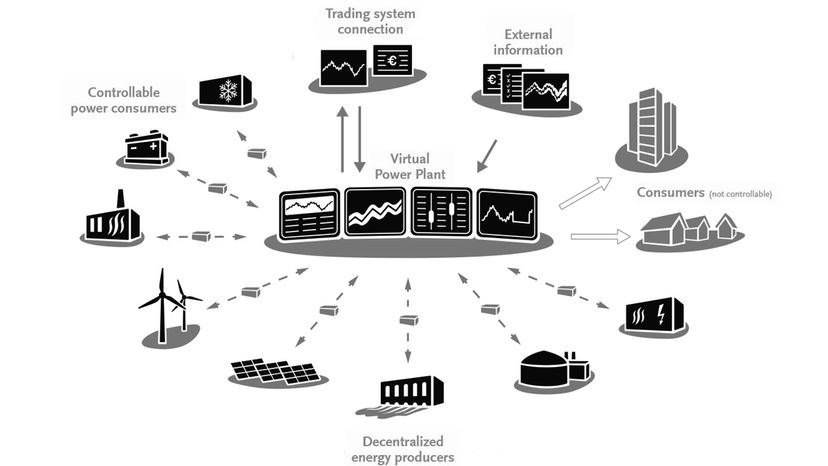 One of the big challenges that U.S. utility companies face is that the demand for electricity isn't constant. Instead, it goes up and down, generally dipping in the nighttime hours and rising during the day, especially on hot days when residents are cranking up the air conditioning in their homes.
The electric companies that supply the power must be able to cope with those fluctuations and meet the peak demand. Traditionally, that's required them either to build a lot of expensive coal, gas or nuclear electrical generating plants, or else to buy energy from other suppliers when they need it.
But these days, some utility companies are looking at a less expensive — and potentially more environmentally friendly — solution. We're talking about virtual power plants.