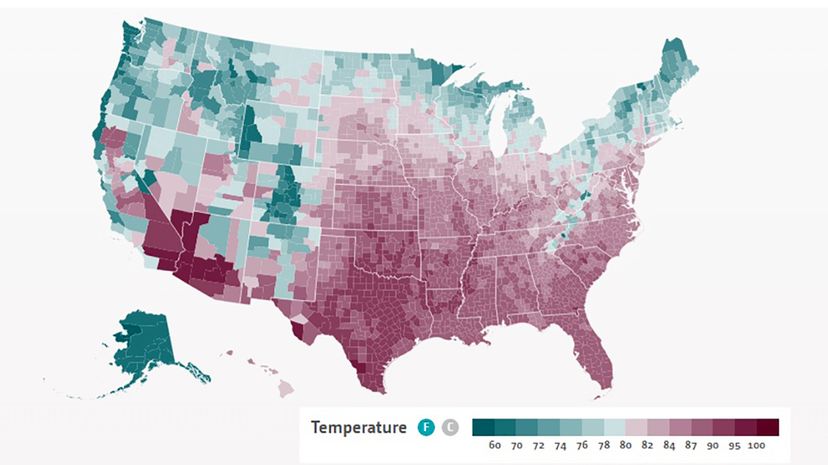 Climate change is real, and it's dangerous. Scientists the world over almost universally agree on that, even if a few stray politicians and assorted deniers bury their heads in the shifting sands and rising seas.
Now researchers have given us an idea of the very real dollars-and-cents impact awaiting the United States in a first-of-its-kind, county-by-county analysis of decades of data, and it's not pretty. Planetary scientists, economists, risk-management experts, computer engineers and others have released a study that finds that rising temperatures are already costing us at least 1 percent of the U.S. gross domestic product, which currently sits at about $18 trillion, every year. Climate change will cost Americans trillions of dollars over the next few years alone — trillions! — as it eats up larger percentages of the GDP with each rising notch in temperature.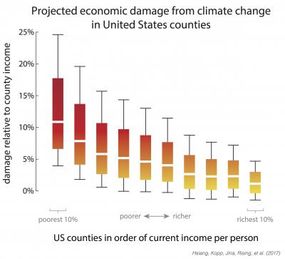 Unabated, things could get much, much more expensive, as the study details. By the end of the century, economic losses due to climate change could rival the Great Recession — and much of it won't be recoverable, considering we won't be able to reverse the physical damage done.
Maybe worst of all, the economic fallout will be especially hard on those who can handle it least — the country's poor.
"When we compute these results," says James Rising, a researcher at the Energy and Resources Group at the University of California, Berkeley, "the thing that came out really starkly is how some counties [in U.S. states] are going to be hit much harder than others, and they tend to be the poorer counties."
Rising is one of the co-authors of the recent study, published in the journal Science. He and his colleagues analyzed the real-world cost of climate change in six sectors of the American economy — agriculture, crime, coastal storms, energy, human mortality and labor — to come to their conclusions. The Climate Impact Lab has presented its findings in an interactive map that allows users to view predictions up to the end of the 21st century.