When it comes to saving energy, lots of people have advice. Would you take advice from this group? Maybe not, but check out the pictures that follow and you might get some good tips on how to conserve energy -- and save some money -- at your office.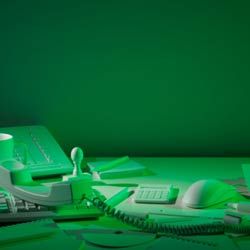 Gregor Schuster/Getty Images
So why have a green office? It's not just the right thing to do for sustainability; it makes good business sense. If all American commercial and industrial buildings improved their energy efficiency by just 10 percent, the economy would see yearly savings of about $20 billion.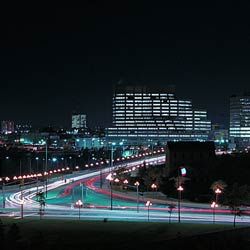 And where do we use the most energy? Lighting. That's a beautiful skyline, but except for a few diehards and lonely hearts, most of those offices are empty. Why are there so many lights on?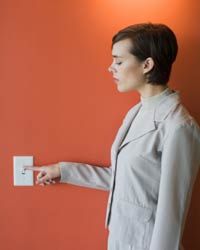 Burke/Triolo Productions/Getty Images
So turn the lights out, at least when you're not using them. Appoint the last person to leave each evening to make sure hall and office lights are out, or install timers or motion detectors, especially outside and in little-used areas.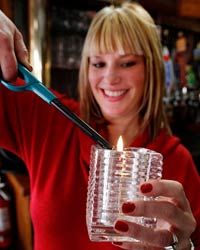 You could join a local effort, like Shannon Baker. She manages a Denver restaurant that participated in "Lights Out Lunch" in the city in 2009. The initiative to conserve energy had businesses turning off their lights from noon to 1 p.m.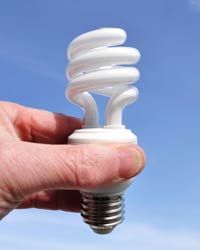 Or you could just try a new, but easy idea -- compact fluorescent light bulbs. Replace those high-energy, short-lasting incandescent bulbs with these energy-efficient lights. The savings multiply the more you use them in your office.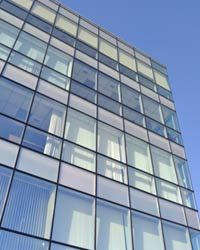 And why not use the cheapest light of all? In fact, it's free. Take advantage of the sun's natural rays. Since 1970, building codes for windows have included certain energy requirements for residential and commercial construction.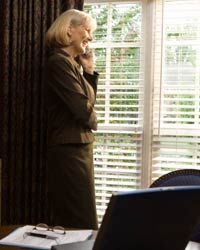 Jupiterimages/Getty Images
Use natural light discriminately, though. Blinds and other tricks can keep the sun out when your office is hot, and skylights will let the sun in for natural lighting.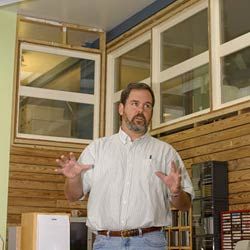 You can maximize use of sun with architectural features and materials. Ask an expert when you build or remodel or have an energy audit. Wayne Jones of Brown & Jones Architects Inc. of Raleigh, N.C., conserved energy with "green" materials such as special light fixtures, skylights, ceiling fans and more.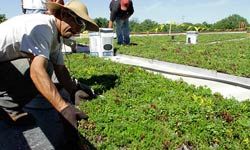 Here's a novel idea that works better than blinds: a green roof. It sounds crazy, but it works. The plants absorb the sun's heat. And what a great place to eat lunch! This one sits atop the Illinois Department of Agriculture Building in Springfield.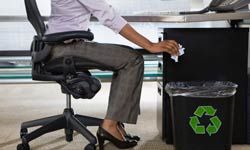 Creatas Images/Thinkstock
But don't hang all your hopes for energy savings on the building and its inanimate objects. It's the people and their behavior that really have to change. It starts with small changes in habits.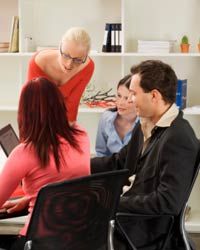 Surely, there are enough enthusiastic people at your office to form a small team. Harness their energy and have them lead your conservation efforts. They might learn some new skills along the way. And empower them to be creative and try some new ideas.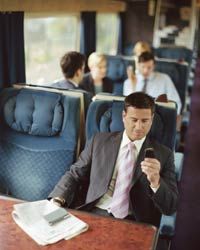 Digital Vision/Thinkstock
Here's one: have the team find out how many employees already commute by public transportation, bicycle, walking or carpooling. They can gather facts, offer information to hesitant employees, and maybe offer some incentives.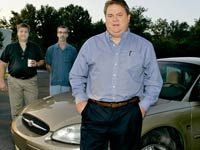 In fact, the team might set up a carpool program. Robert Gilliland, foreground, of Lakeland, Fla., and fellow carpoolers turned to the Internet to arrange shared rides. You can help employees find sites to downtown online or set up an in-house program.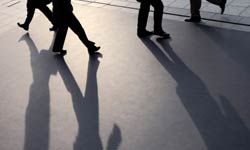 Are health care costs rising too? It's just an idea, but maybe your team can provide some tools to encourage more employees to walk to work, or to avoid unnecessary car travel for company errands. They'll get exercise and save energy.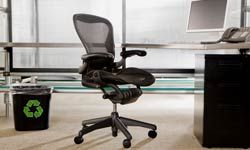 Creatas Images/Thinkstock
You could just send everybody home. Seriously. A four-day workweek can save lots of energy and some money. Of course, it won't work for every business or position in the company. But come on, show some creativity and flexibility.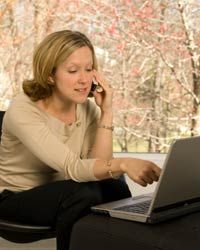 Sending workers home doesn't mean work stops. Try telecommuting for all or some of your employees. Most jobs have measurable tasks; you have a good idea who will work and who will play Wii all day. Telecommuting saves office energy and commuting energy.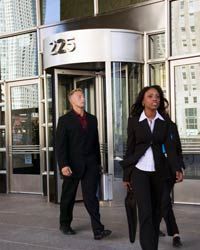 Don't walk away from the tough decisions. Your team may have some good ideas, but it takes everyone -- and especially leadership -- to implement new energy-saving ideas. Some may even cost money upfront but save energy and money in the long run.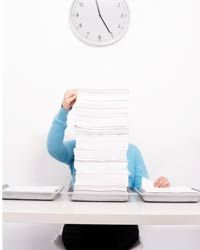 So when 5 o-clock rolls around, it's time to bolt. Turn out the lights, recycle some of that paper (better yet, try not printing it in the first place), shut down the computer and think about ways to save energy in your office.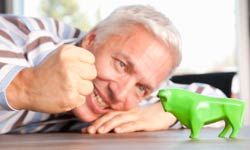 Matthias Tunger/Getty Images
Once you and your team have come up with new ideas to save energy, get rid of old habits and commit to new ones. Stick with saving energy and you'll see results.