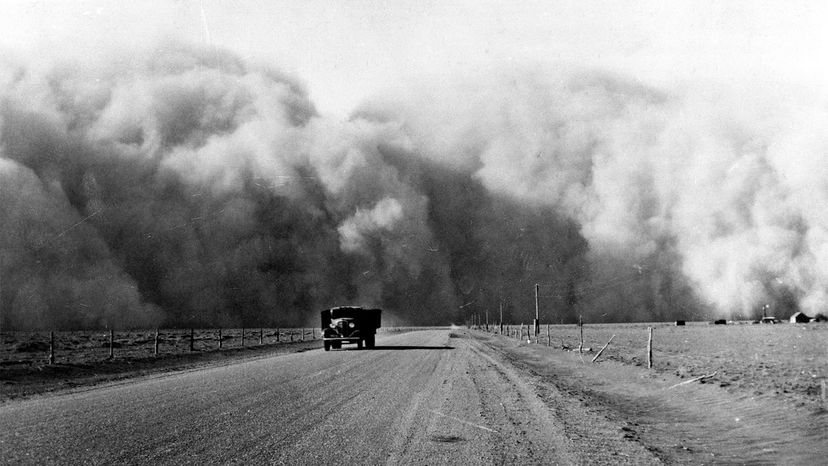 When pione­ers headed west in the late 19th century, many couldn't resist the lure of the tall, gras­sy land in the semiarid midwestern and southern plains of the United States. They settled there to farm.
They were prosperous in the following decades, but when the 1930s rolled in, so did strong winds, drought and dust clouds that plagued nearly 75 percent of the United States between 1931 and 1939 [source: Library of Congress]. The era became known as the legendary Dust Bowl.
The Dust Bowl brought ecological, economic and human misery to the U.S. when it was already suffering under the Great Depression. While the economic decline caused by the Great Depression played a role, it was har­dly the only guilty party.