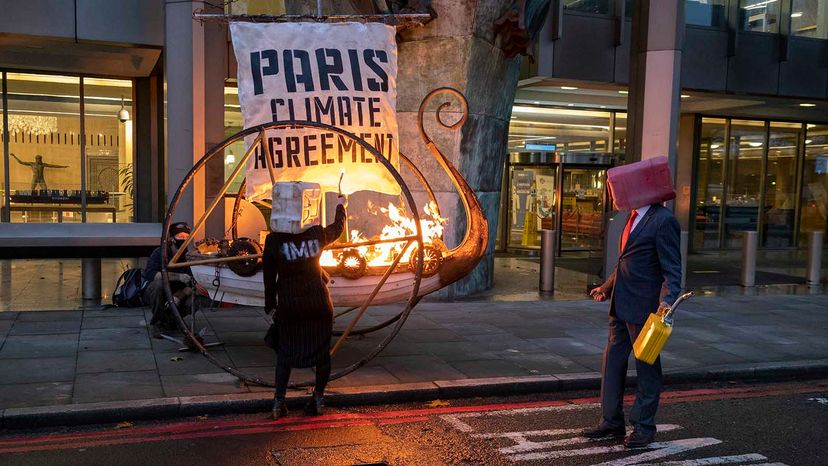 "The way we are moving is a suicide," United Nations Secretary General António Guterres said in an interview on Monday, Nov. 30, 2020. Humanity's survival will be "impossible" without the United States rejoining the Paris Agreement and achieving "net zero" carbon emissions by 2050, as the incoming Biden administration has pledged.
The secretary-general said that "of course" he had been in touch with president-elect Biden and looked forward to welcoming the U.S. into a "global coalition for net zero by 2050" that the U.N. has organized. The U.S. is the world's largest cumulative source of heat trapping emissions and its biggest military and economic power, Guterres noted, so "there is no way we can solve the [climate] problem ... without strong American leadership."
In an extraordinary if largely unheralded diplomatic achievement, most of the world's leading emitters have already joined the U.N.'s "net zero by 2050" coalition, including the European Union, Japan, the United Kingdom and China (which is the world's largest source of annual emissions and has committed to achieving carbon neutrality "before 2060").
India, meanwhile, the world's third largest annual emitter, is the only Group of 20 country on track to limit temperature rise to 2 degrees Celsius by 2100, despite needing to lift many of its people out of poverty, an achievement Guterres called "remarkable." Along with fellow petrostate Russia, the U.S. has been the only major holdout, after Donald Trump announced he was withdrawing the U.S. from the Paris Agreement soon after becoming president four years ago.