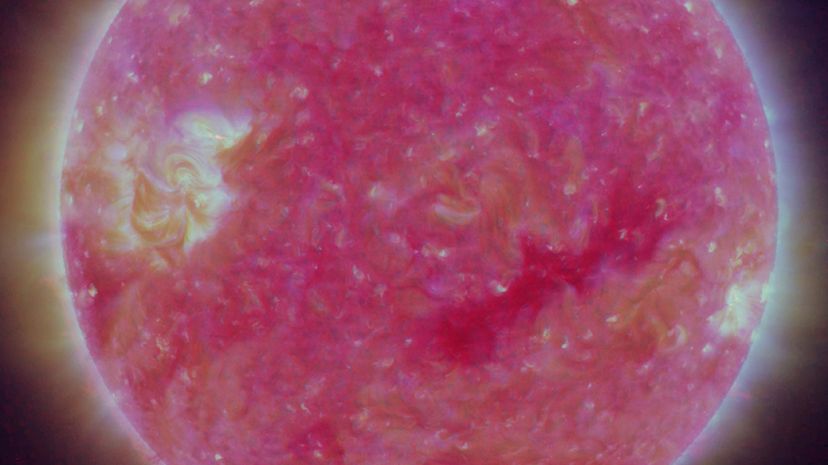 With climate change threatening to cause devastating effects across the planet, nations have been struggling to control the human-generated greenhouse gas emissions that are driving the planet's warming trend. But the threat is so scary that some are advocating a more drastic stopgap solution. Geoengineering would involve a massive effort to alter Earth's natural systems and counteract the warming effect of our emissions, to give us more time to reduce them.
One idea that's gained attention is using aircraft to disperse large quantities of reflective particles high into Earth's atmosphere, which would block a portion of the sun's radiation from reaching Earth. As this Yale Environment 360 article describes it, solar geoengineering would mimic the effect of volcanic events such as the 1991 Mount Pinatubo eruption in the Philippines, which pumped 20 million tons (18 million metric tonnes) of sulfur into the upper atmosphere and actually caused global temperatures to drop by nearly 0.9 degrees Fahrenheit (0.5 degrees Celsius) in a single year.
One proposal described in the Environment 360 article would use Gulfstream jets to inject up to 1 million tons (0.9 million metric tonnes) of sulfur into the lower atmosphere each year, to counter about half of the warming effect from greenhouse gas emissions. The flights would continue for decades, and would only be phased out after efforts to control emissions stabilize the carbon dioxide concentration in the atmosphere.