For many consumers buying a new computer, it's all about speed and power. But for a growing crowd, the energy-efficient design of the computer is increasingly important. Luckily, there's help sorting through the options.
The U.S. Environmental Protection Agency's (EPA) Energy Star program has set up green computing criteria, and compliance with these requirements earns systems the Energy Star label. To gain Energy Star compliance, computers must use an energy-efficient power supply, operate efficiently in power saving modes (standby/off, sleep and idle modes), and also provide power management features (along with information about how to use those features). If all the computers that are sold in the United States met Energy Star requirements, we could reduce greenhouse gas emissions by the equivalent of 2 million cars and save about $2 billion annually on energy costs [source: Energy Star].
In addition to the Energy Star label, EPEAT (Electronic Products Environmental Assessment Tool), run by the Green Electronics Council, rates computers based on more than 50 energy-efficient criteria including everything from what materials were used in the system and its packaging to its energy conservation and end-of-life management. It's a three-tiered rating system -- gold, silver and bronze -- and computers ranked by EPEAT are also Energy Star compliant.
Until you're in the market for a new system, using your system's power settings (for instance, programming a sleep mode or turning the machine off and unplugging it) is a smart way to conserve energy. But when it's time to upgrade your system, consider going green. And don't forget to recycle your outdated system.
Dell calls the Studio Hybrid its greenest consumer desktop, and both Energy Star and EPEAT give it the thumbs up. The Studio Hybrid's 87-percent-efficient power supply meets Energy Star's 4.0 green computing standards, and EPEAT gives the system its highest rating, gold.
The Studio Hybrid is 80 percent smaller than a typical desktop computer and uses about 70 percent less power than most standard desktop computers. The computer's packaging is made from 95-percent-recyclable materials and comes with less printed documentation -- 75 percent less by weight (all documentation is made available online instead) [source: Dell].
For an additional charge, you can personalize it with a bamboo sleeve. And when you're ready to upgrade, the Studio Hybrid comes with its own system recycling kit.
Dell's OptiPlex line is a solid choice for professionals looking for an expandable, scalable desktop. It's also an energy-efficient workhorse -- the OptiPlex is Energy Star 4.0 compliant and carries an EPEAT gold rating.
It's not only the computers that are going green at Dell -- the U.S. Environmental Protection Agency (EPA) ranks Dell in the top five in the latest EPA Fortune 500 Green Power Challenge [source: EPA]. Dell is committed to reducing its desktop and laptop energy consumption by up to 25 percent by 2010 through the use of integrated Energy Smart technologies, including energy-optimized hardware and software. Since 2005, the OptiPlex's energy efficiency has improved by about 50 percent [source: Business Wire].
3
Lenovo ThinkCentre M58 / M58p
Like their green brethren, ThinkCentre desktops are Energy Star 4.0 compliant and have earned the EPEAT gold rating.
What makes the ThinkCentre especially green? Systems using their power-management tools can reduce energy consumption by 69 percent [source: Lenovo]. Lenovo estimates that energy savings translate into a cost savings of $40 on your yearly electricity bill. And it's not just dollars saved, it's CO2 emissions reduced, too. The ThinkCentre is designed to reduce CO2 emissions by 575 pounds (261 kilograms) per desktop every year, which is about the same as if 185 gallons (703 liters) of gasoline went unused [source: Lenovo].
2
Apple 17-inch MacBook Pro
For those in the market for something small and shiny -- and green -- take a look at Apple's 17-inch MacBook Pro. This laptop boasts Energy Star 5.0 compliance and a gold EPEAT rating. The MacBook shines when it comes to reducing environmental impact. It's made out of glass and aluminum (both recyclable materials); is free from mercury, arsenic, PVC and brominated flame retardants; and it uses 35 percent less consumer packaging than its predecessor.
Apple estimates that the 17-inch MacBook uses about 1,499 pounds (680 kilograms) of CO2e (Carbon Dioxide Equivalence, which measures the CO2 emissions potential during a specific period of time) total through its entire lifespan, from production and transportation to consumer use and recycling [source: Apple].
Prefer to work on something larger than a laptop? Apple's iMac is an integrated desktop -- an all-in-one system -- that also rates the Energy Star label and EPEAT gold. When you're ready to upgrade, take advantage of Apple's product take back and recycling programs.
The Toshiba Portégé laptop line has earned Energy Star 4.0 compliancy and EPEAT's gold rating -- not only did it receive EPEAT's highest rating, the Portégé R600 ranks No. 1 in the gold category. Additionally, Greenpeace named the Portégé R600 the greenest laptop computer in 2009 in its second annual "Green Electronics: The Search Continues" survey.
Toshiba rates its products against an idea it calls Factor T, a mathematical formula the company created to assess a computer's consumer value against its environmental impact over its expected lifetime. High consumer value and low environmental impact equal the biggest energy efficiency.
Toshiba itself has set a company goal to double its environmental efficiency by 2010. Toshiba uses components with low-power consumption technology. Component and part suppliers that want to work with Toshiba must comply with a 22-point environmental performance survey before collaborating with the company.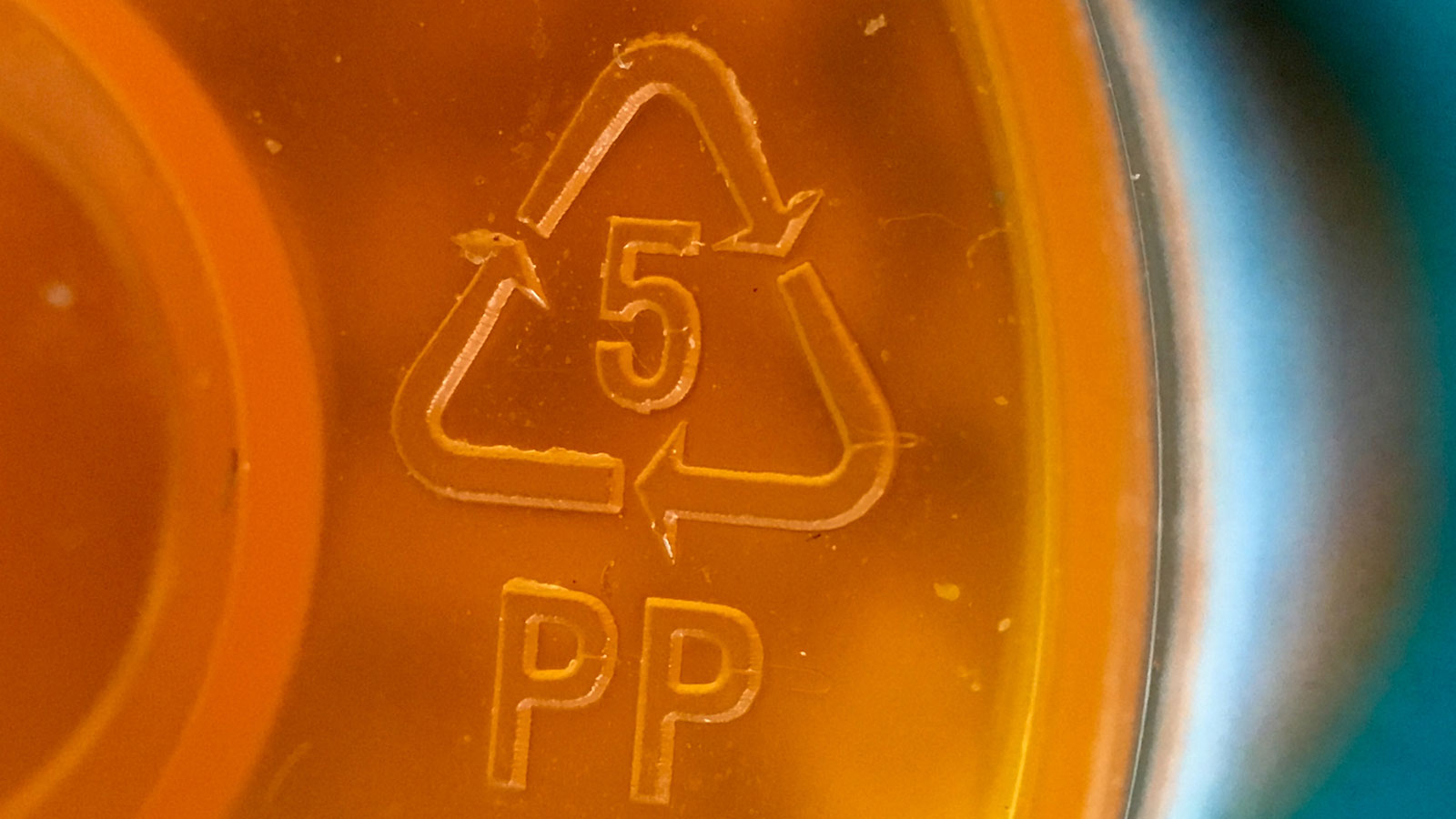 Up Next
What do the different numbers inside a recycling symbol on a plastic container mean? HowStuffWorks investigates.
---
Related HowStuffWorks Articles
Sources
"17-inch MacBook Pro: Environmental Report." Apple. 2009. http://images.apple.com/environment/resources/pdf/MacBook-Pro-17-inch-Environmental-Report.pdf

"Computers." Energy Star. U.S. Environmental Protection Agency. http://www.energystar.gov/index.cfm?fuseaction=find_a_product.ShowProductGroup&pgw_code=CO

"Dell Increases Global Renewable Power Sourcing To More Than 25 Percent." Dell. 2009. http://content.dell.com/us/en/corp/d/press-releases/2009-06-02-green-power-expansion.aspx?c=us&l=en&s=gen

"Dell OptiPlex 755." PC Magazine. 2008. http://www.pcmag.com/article2/0,2817,2257975,00.asp

"Dell Sets New Energy-Efficiency Computing Standard to Drive Unprecedented Customer Savings." Dell. 2008. http://www.businesswire.com/portal/site/google/?ndmViewId=news_view&newsId=20080514005817&news>

"Dell Studio Hybrid Details." Dell. http://www.dell.com/content/products/productdetails.aspx/desktop-studio-hybrid?c=us&cs=19&l=en&s=dhs&~tab=designtab

EPEAT. http://www.epeat.net/

"Factor T." Toshiba. http://www.toshiba.co.jp/env/en/products/ecp/factor.htm#FACTOR

"Fortune 500 Challenge." U.S. Environmental Protection Agency. http://www.epa.gov/greenpower/toplists/fortune500.htm

"Green Programs." Toshiba. http://laptops.toshiba.com/innovation-lab/green

"Greenpeace Names Toshiba Portégé R600 Greenest Notebook." Backbone Magazine. 2009. http://www.backbonemag.com/Press_Release/Items/press_release_02100901.asp

Heimbuch, Jaymi. "Green Computer Smackdown: Dell Studio Hybrid Versys Advent Eco PC." Treehugger. 2008. http://www.treehugger.com/files/2008/10/green-computer-smackdown-dell-studio-hybrid-versus-advent-eco-pc.php

"How the companies line up." Greenpeace International. http://www.greenpeace.org/international/campaigns/toxics/electronics/how-the-companies-line-up

"Lenovo's ThinkCentre M58p desktop PC: a leader in manageability, security and energy efficiency." Lenovo. http://shop.lenovo.com/ISS_Static/merchandising/US/PDFs/ThinkCentre_M58p_Whitepaper.pdf

Murph, Darren. "Lenovo's ThinkCentre M58 / M58p desktops keep the green scheme alive." Engadget. 2008. http://www.engadget.com/2008/10/30/lenovos-thinkcentre-m58-m58p-desktops-keep-the-green-scheme-a/

"The Greenest Desktop Computers of 2008." MetaEfficient Review. 2008. http://www.metaefficient.com/computers/the-greenest-pcs-of-2008.html#greenest