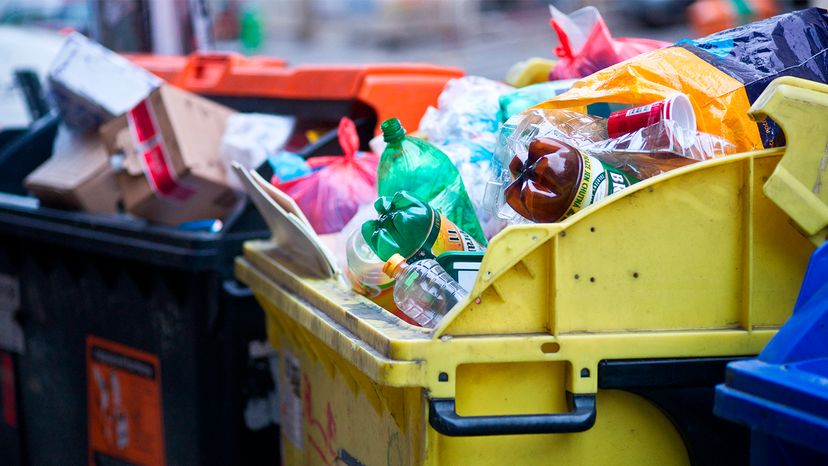 In the 1970s, Americans first started embracing a new idea intended to help protect the environment and reduce our squandering of natural resources. Instead of just throwing their garbage away, people began separating materials — such as glass, metal and paper — that potentially could be processed and reused and started leaving them by the curbside in bins to be collected and transported to recycling plants.
Back then, recycling seemed like a revolutionary step toward a less wasteful society. But not quite a half-century later, that revolution seems to be stuck in neutral, which leaves us wondering whether there is a peak recycling point and whether we may have already reached it.
Thanks to population growth, we continue to generate an ever-increasing amount of trash — 262.4 million tons (238 million metric tons) of it in the U.S. alone in 2015, the most recent year for which the U.S. Environmental Protection Agency (EPA) has data. That's up from 208.3 million tons (188.7 million metric tons) in 1990, and it works out to about 4.5 pounds (2.04 kilograms) per American each day — a third more trash than Americans generated individually back in 1970.
Of that mountain of refuse, in 2015, slightly more than a third — 34.7 percent — was either recycled (67.8 million tons, or 61.5 million metric tons) or composted (23.4 million tons, or 21.2 million metric tons).
That might seem pretty impressive, but it isn't. The U.S. ranked just 25th among the world's industrialized nations in recycling, according to a 2017 report by Eunomia, a British research firm. Germany, in contrast, recycles or composts about two-thirds of its garbage, and 10 other countries in Europe and Asia achieve a 50 percent rate or higher.
Even more troublingly, as this July 2018 article from the journal Resource Recycling notes, U.S. recycling rates have pretty much stalled in recent years. As a result, we're still burying more than half of the trash that we generate in landfills and burning the remainder.