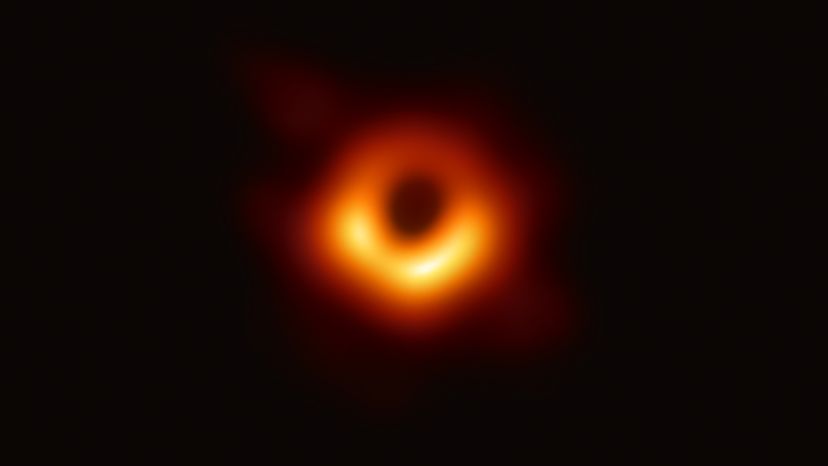 An event horizon is the point of no return, a spherical region surrounding the gaping maw of a black hole beyond which nothing, not even light, can escape. We have no idea what mysteries lie inside, but we do know that our universe ends abruptly at this terrifying boundary into the unknown.
Now, after two decades of international collaboration, some of the world's most powerful radio telescopes have captured an image of a supermassive black hole's event horizon. By doing so, they proved that the predictions arising from Einstein's theory of general relativity are valid even in the most extreme cosmic environment possible.
The black hole in the image lurks in the center of the massive elliptical galaxy Messier 87 (M87) in the constellation Virgo, some 55 million light-years distant. The release of the image was highly anticipated all over the world, and published in several studies appearing in the journal Astrophysical Journal Letters.
Supermassive black holes dictate the evolution of the galaxies they inhabit, so a direct look at this one's event horizon could open a new window of understanding into how these behemoths work. And this monstrous object is quite the specimen: It has a whopping mass of 6.5 billion suns all crammed into an event horizon measuring nearly half a light-day across.