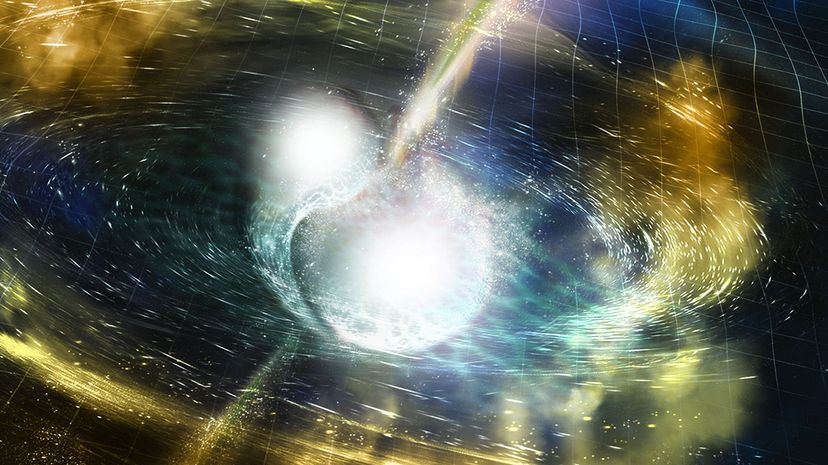 Scientists have detected the weak gravitational wave signal of two neutron stars colliding, and space telescopes have measured the flash of gamma rays erupting from the violent merger. This is the first time that both gravitational waves and electromagnetic radiation have been observed emanating from the same cosmic event. It's also the first time we've recorded the gravitational waves from a neutron star merger.
Until now, gravitational wave observatories have only discerned black hole mergers. The Laser Interferometer Gravitational-wave Observatory (Advanced LIGO), which manages two detecting stations in Washington and Louisiana, made history in 2015 for making the first detection of gravitational waves rippling through spacetime – a key theoretical prediction from Einstein's general relativity.
Since that historic discovery, three more black hole mergers have been confirmed. The most recent black hole merger event was recorded on Aug. 14, and it saw the Advanced Virgo detector (located near Pisa in Italy) join LIGO to make the most precise measurement of a black hole smash-up yet.
A mere three days later, on Aug. 17, LIGO and Virgo detected another signal. This time it was coming from two colliding neutron stars, proving that black holes aren't the only events making gravitational waves. An international collaboration of 70 ground- and space-based telescopes supercharged the discovery by capturing the gamma-ray burst and afterglow of the neutron star collision that happened 130 million light-years away in a galaxy called NGC 4993.
On Monday, Oct. 16, the LIGO/Virgo study was published in the journal Physical Review Letters.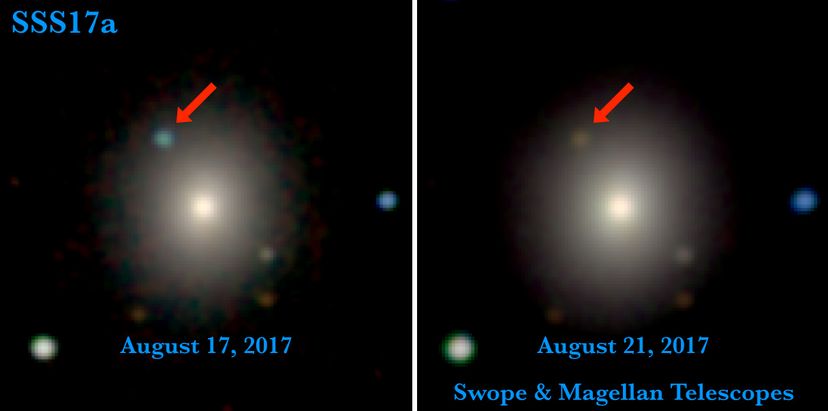 "This detection opens the window of a long-awaited 'multi-messenger' astronomy," said David H. Reitze, executive director of the LIGO Laboratory, in a statement.
"It's the first time that we've observed a cataclysmic astrophysical event in both gravitational waves and electromagnetic waves – our cosmic messengers. Gravitational-wave astronomy offers new opportunities to understand the properties of neutron stars in ways that just can't be achieved with electromagnetic astronomy alone," he added.