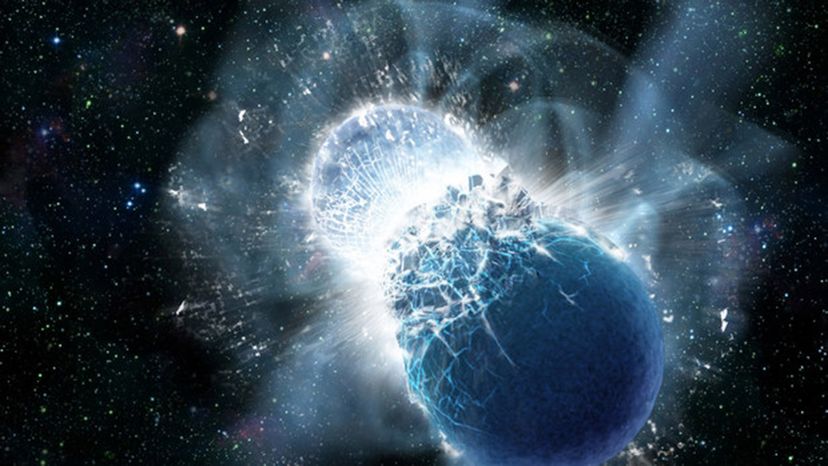 It's official: Scientists have detected so many gravitational wave signals that they need a special catalog to keep track. But that's not all. They've added four new detections to the tally, and one of those signals was a double record-breaker.
Before we tell you about the double whammy, a recap: On Sept. 14, 2015, the Laser Interferometer Gravitational-wave Observatory, or LIGO, detected the first ever gravitational wave event caused by the collision of two black holes, located 1.3 billion light-years away. This Nobel prize-winning detection was a big deal. It took decades of work to build an advanced observatory capable of sensing the minute ripples in spacetime that are caused by some of the most energetic events triggered by the universe's most massive objects. Since then, the Virgo detector, near Pisa, Italy, also has been tracking these events, boosting the precision of gravitational wave detections.
LIGO and Virgo also detected the first (and, currently, only) neutron star merger on Aug. 17, 2017.
So far, all the black hole mergers have been between stellar-mass black holes, or black holes that were likely formed after massive stars, a few dozen times the mass of our sun, died as supernovas. By counting the number of black hole collisions, we've opened an exquisite window into how often binary stellar-mass black holes merge in our universe. This, by extension, provides an estimate of how many stellar-mass black holes are lurking out there. Our current detectors, however, aren't equipped to pick up the gravitational waves produced by the mergers of supermassive black holes.