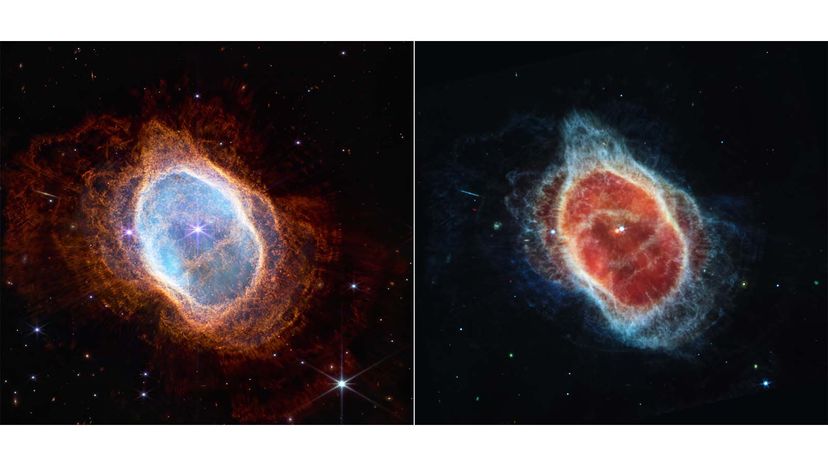 On Dec. 25, 2021, the James Webb Space Telescope launched into space. The telescope spent about a month working on critical engineering tasks before its 21-foot (6.5-meter) gold-coated primary mirror successfully unfolded. That was the final stage of all the major duties before it could prepare for its science operations. Now finally, after months of anticipation, eager astronomers, space geeks and just about anyone who has an interest in humankind is finally getting a glimpse of what all the buildup has been about. And it's been well worth the wait.
In an early morning news conference July 12, NASA released the first images in their full-color, extraordinary glory. And, as expected, they provide an unprecedented, detailed look at the universe.
Hold your breath. The stunning images are below.
Editor's note: HowStuffWorks did not crop the photos that follow to our usual site dimensions.