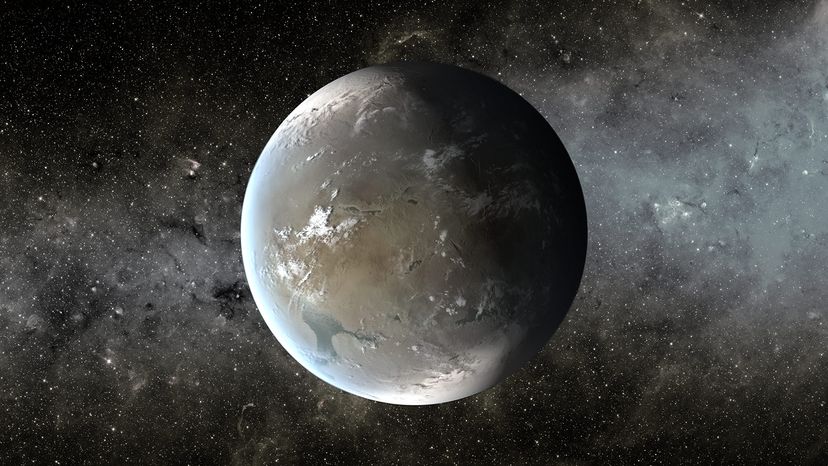 Located a whopping 1,200 light-years away in the constellation Lyra is Kepler-62f, one of the planets in the Kepler-62 planetary system. It has the potential to be considered Earth-like, thus prompting more questions about life beyond our own solar system.
NASA's Ames Research Center was the driving force behind the discovery of Kepler-62f, announced in 2013. The Kepler space telescope (part of NASA's Kepler mission) spotted it as the outermost celestial body in a five-planet system orbiting a star cooler and smaller than our sun. Planets discovered during this mission are known as Kepler planets.
The discovery was made using the transit method (i.e., if a star's light dims repeatedly at regular intervals, this indicates a planet is orbiting a distant star). But the mission didn't produce information about Kepler-62f's composition, atmosphere or the shape of its orbit. Later studies suggested how these might look.