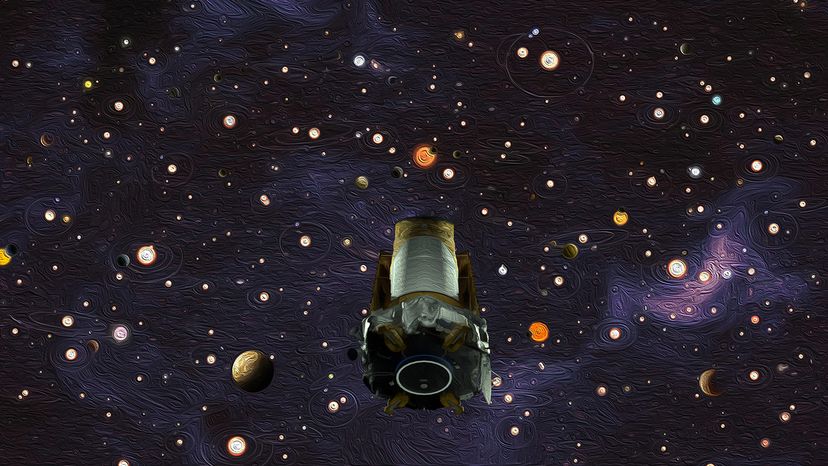 One of the biggest questions humans have been pondering for decades, if not longer, is whether there is life on other planets. We still don't have a definitive answer to that question yet. But thanks to NASA's Kepler space telescope, we're closer to finding one.
Named after famous German astronomer Johannes Kepler, Kepler's mission was to find extrasolar planets, particularly those that might be in or near habitable zones. An extrasolar planet (aka an exoplanet) is any planet orbiting a star that's beyond our solar system. A star's habitable zone is the distance from that star where liquid water could exist on an orbiting planet's surface, thus indicating the possibility for life. It's usually an area that's not too hot and not too cold — conditions that would be right for liquid water (as opposed to water vapor).
The Kepler space telescope launched in 2009 and was managed by NASA's Jet Propulsion Laboratory. Its mission was to observe more than 150,000 planets in one part of the night sky simultaneously. So, what did we learn from these Kepler planets?