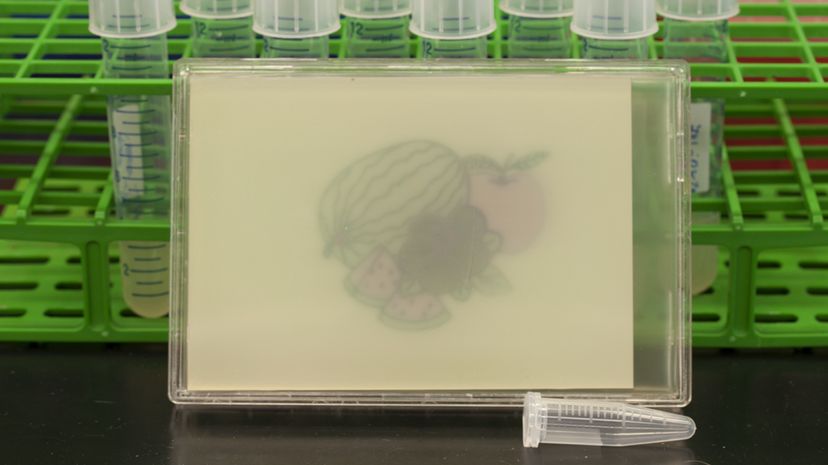 Bacteria that respond to red, green and blue light have produced some striking three-color artwork that's been making the rounds online, but the contribution they're making to the field of synthetic biology is even more impressive.
The artsy bacteria were engineered by Chris Voigt, professor of biological engineering at the Massachusetts Institute of Technology, and his team, who want to program cells to perform functions and also build materials from the bottom up.
"Cells are incredible atomic architects. They're able to build very precise materials you can't do with chemistry," Voigt says. "And you can do it in ambient conditions instead of using toxic solvents." They published their study this week in Nature Chemical Biology.
Engineered bacteria could be helpful to us in all sorts of ways. They could be designed to build tissue or materials, or identify disease in a patient and administer an exact dose of medicine to the right spot. They could swarm the roots of a plant in the soil and deliver a precise amount of fertilizer. They could produce iron particles as they grow, which could become components in electronics that are a hybrid of biology and machine.