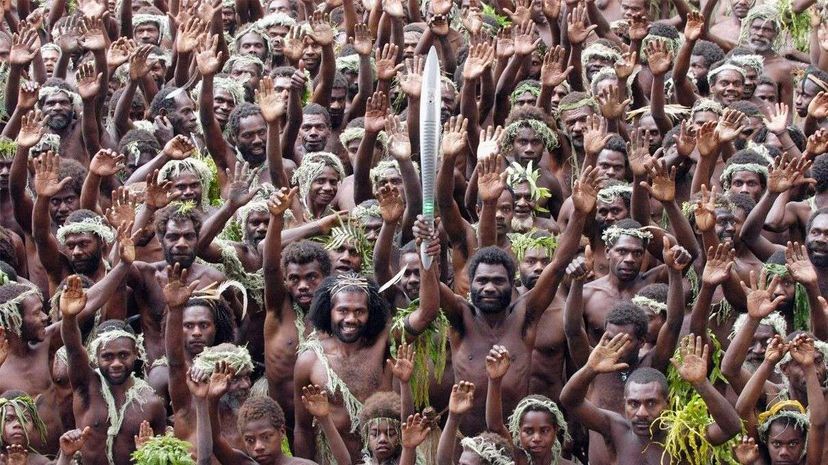 We all have in us the DNA of our ancestors. Finding those ancestors, though, can take a lot of work.
Ryan Bohlender is a statistical geneticist with the MD Anderson Cancer Center in Houston. He spends much of his time trying to unlock the history of human DNA. Late last month, he revealed research results that may provide another stunner about the origins of humans: a previously unknown and now extinct relative of modern man.
Not Neanderthals exactly. Not the recently discovered (but long extinct) species of man known as Denisovan. This was something else — technically, some one else — probably with Neanderthal and Denisovan influence in that same branch of the human family tree.
The secret to this potential find was hidden in the DNA of living people from Melanesia, an area in the South Pacific near Papua New Guinea, just north of Australia. Bohlender and his colleagues compared their DNA to the DNA of some of our ancestors, then ran the numbers against a few statistical models to come up with their hypothesis.
"There are sort of immediate reasons why it's important," explains Bohlender, who detailed his findings at the annual meeting of the American Society of Human Genetics in Vancouver. "There have been several papers recently about the effect of Neanderthal DNA. The Neanderthal DNA that you carry with you is associated with everything from obesity to depression to smoking risk. There are health consequences of Neanderthal DNA. So exploring what this is, where it came from, how much of it anybody might have, that sort of thing, is practically useful.
"In reality, the reason why a lot of us do it is because we're curious about where we all came from. And it's cool. It's an anthropological question, right? This is about the history of who we are and how we got here and what makes us what we are today."