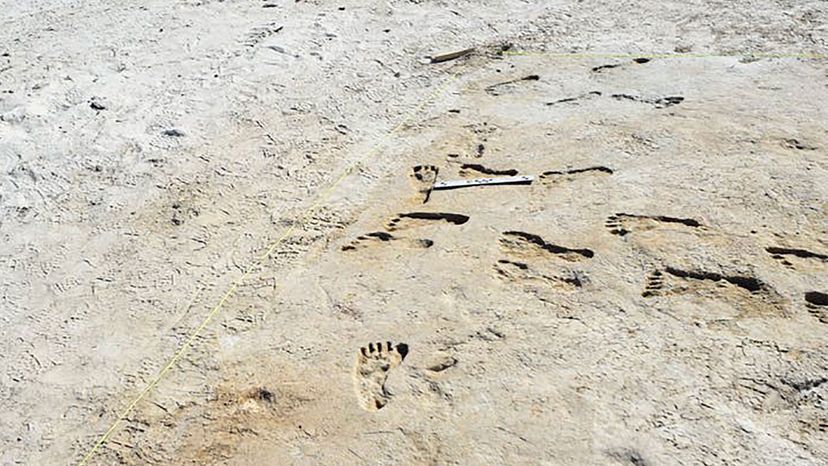 Our species began migrating out of Africa around 100,000 years ago. Aside from Antarctica, the Americas were the last continents humans reached, with the early pioneers crossing the now-submerged Bering land bridge that once connected eastern Siberia to North America.
At times throughout the Pleistocene ice age, which ended 10,000 years ago, large ice sheets covered much of Europe and North America. The water locked in these ice sheets lowered the sea level, allowing people to walk the bridge from Asia through the Arctic to Alaska. But during the peak of the last glacial cycle, their path south into the Americas was blocked by a continental-wide ice sheet.
Until now, scientists believed humans only traveled south into the Americas when this ice barrier began to melt — at the earliest, 16,500 years ago. But together with our colleagues, we have discovered a set of fossil footprints that suggest humans first set foot on the continent thousands of years earlier.
These footprints, unearthed at White Sands National Park in New Mexico, were made by a group of teenagers, children and the occasional adult, and have been dated to the height of the last glacial maximum, some 23,000 years ago. That makes them potentially the oldest evidence of our species in the Americas.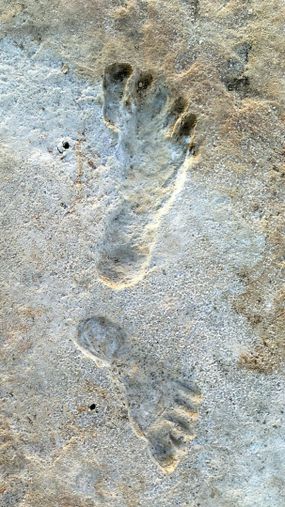 Our findings support the idea that humans were present in the southern part of North America before the last glacial peak — a theory that has so far been based on disputed and potentially unreliable evidence.