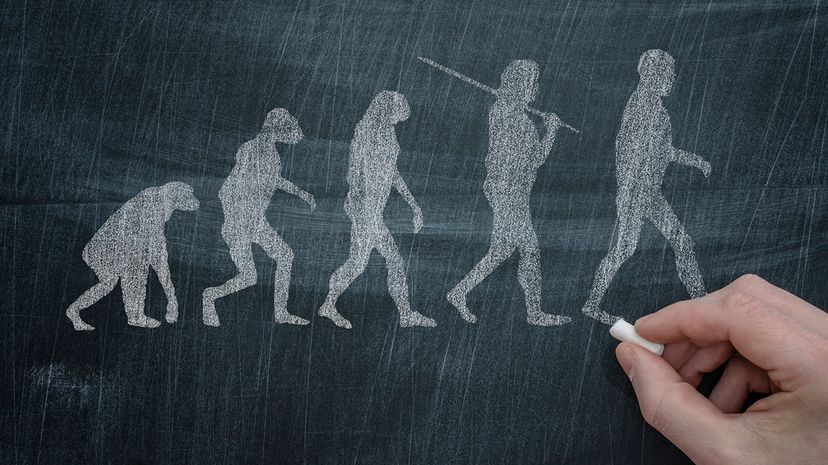 The word "Neanderthal" is often used as a shorthand for "idiot." But there's now good reason to believe that Neanderthals were just as smart as humans. And on top of that, we're also learning that some traits humans inherited from Neanderthals are apparent in people today.
Researchers at the Max Planck Institute for Evolutionary Anthropology in Germany analyzed the genetic data of 112,338 people of British ancestry who have Neanderthal DNA to conduct a study on the link between Neanderthal DNA and humans' physical characteristics. Having access to a large cohort of study participants from the UK Biobank proved important, since there just isn't much Neanderthal DNA floating around. (People of European and Asian descent get anywhere from 1–4 percent of their genes from Neanderthals, thanks to interbreeding thousands of years ago.)
Prior research has found that the ancient hominids may have influenced a variety of disease-related traits in humans. For instance, the presence of Neanderthal DNA is associated with the increased sensitivity to certain allergens and a higher risk for nicotine addiction. But in the new study, the researchers focused on nondisease phenotypes — the observable physical characteristics of an organism — in modern humans.
With the help of questionnaires given through UK Biobank, the researchers determined that the propensity to smoke and loneliness are associated with Neanderthal DNA. They also found that some Neanderthal alleles (variant forms of genes) contributed to lighter skin and hair tones in modern humans, while others contributed to darker tones. But breaking down the study's results isn't as easy as pointing to a certain shade of skin and linking it to Neanderthal DNA. Multiple alleles influence skin and hair color, and Neanderthals might've had a large range of skin and hair tones based on different pieces of genetic material, just like modern humans.
The researchers noted in the study that many of the Neanderthal-linked traits are related to sunlight exposure, including an allele that contributes to circadian rhythm and the tendency to be an "evening person." In the study, non-African people living farther from the equator had higher frequencies of that allele. Indeed, Neanderthals had been living in northern environments with lower and more varying levels of ultraviolet radiation for thousands of years when modern humans came to the region from sunnier Africa.
So, if you stay up late and nap during the day? That might be the Neanderthal in you.