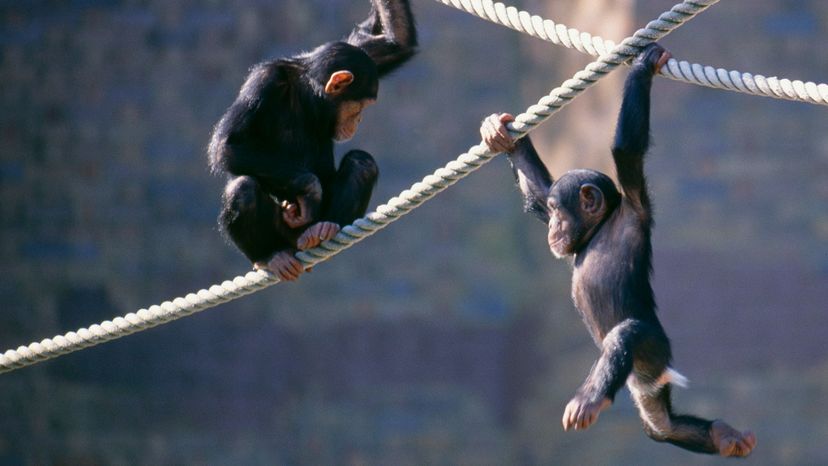 You know DNA, the molecule in cells that contains our unique genetic code, is inside animals. But you probably didn't think it was floating around in the air. Neither did most scientists, until now.
"I had been asked to write a document on how environmental DNA can be used to monitor biodiversity in the future," says lead study author Dr. Elizabeth Clare, an ecologist at York University in Toronto, Canada, by email. "I listed soil, snow, rain, honey even spraying foliage and collecting the water that runs off. I then said "and air" and went looking for a case study I could describe. I was very surprised that there really were none."
She learned that Queen Mary University of London (where Clare was affiliated at the time) had a funding source for high-risk, high-reward ideas and proposed a project on sampling environment DNA (eDNA) in the air. "We were surprised to see that people were talking about it, but it had not been tried ... so we decided we should do it ourselves," she says.
At the same time as Clare's study, a similar study was being carried out at the University of Copenhagen in Denmark. Dr. Christina Lynggaard, study author and a researcher at the University of Copenhagen, says her fellow University of Copenhagen researcher Kristine Bohmann came up with the idea.
"She wanted to apply for a Danish research grant called 'Villum Experiment' which supports 'crazy' projects that may not work, but if they do work they will revolutionize the research area. She then thought, and I quote: 'This project has to be totally crazy, like trying to detect animal DNA by vacuuming air.' She got the money for the project and we were able to try it out," says Lynggaard by email.
Don't worry — this isn't a case where one team is fighting the other for credit. Indeed, the fact that they independently were successful validates both studies. It turns out there's more than oxygen and allergens floating around in the air we breathe. Animal DNA is all over the place and knowing this can be a helpful conservation measure, especially where endangered and invasive species are concerned.