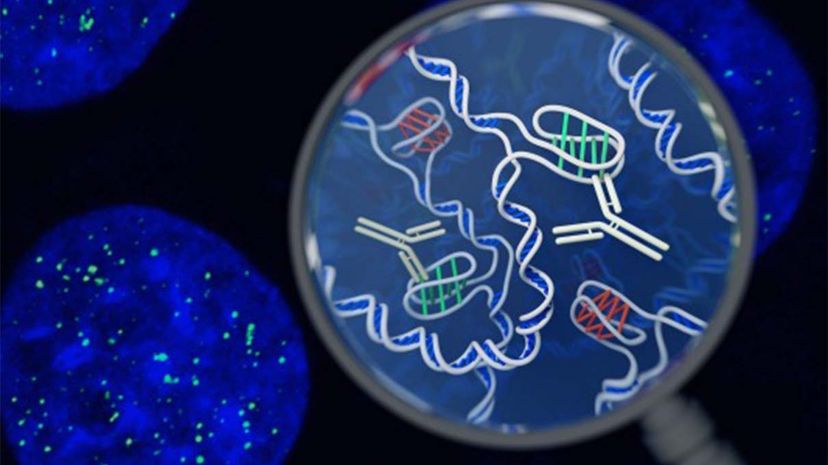 Some 65 years ago, James D. Watson and Francis H.C. Crick made a revelatory discovery. "We have found the secret of life!" Crick blurted out in a pub, Watson would later claim, after the pair mapped the famous double helix structure of DNA.
Now scientists have found that "secret of life" – DNA – hosts another kind of structure. In addition to the double-stranded spiral, a four-stranded tangle, known as an i-motif, has been shown to exist throughout our genetic material. Its detection within human cells suggests it occurs naturally and may carry a biological role that could be targeted to treat diseases such as cancer.
"People had already shown that you can form these i-motif structures in the test tube using laboratory techniques," says Daniel Christ, head of antibody therapeutics at the Garvan Institute of Medical Research in Australia and co-author of a study about the DNA structures published April 23 in Nature Chemistry. "But what had been outstanding is the validation that these structures actually exist in live human cells. That's what we have now shown and it means that totally different DNA structures exist in our cells."