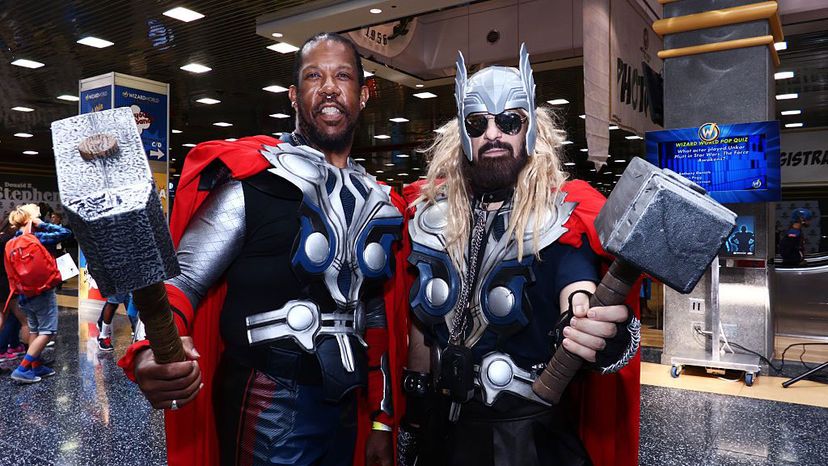 When Arthur Conan Doyle created the fictional detective Sherlock Holmes in 1887, he had no idea he was also creating the first modern-day superfans. His readers adored Holmes and quickly became obsessed with him — so obsessed that when Conan Doyle tired of the character and killed him off in 1893, they were incensed. A whopping 20,000 of them cancelled subscriptions to the magazine where the stories had appeared. Some wore black armbands in the streets while others organized letter-writing campaigns to bring Holmes back. A decade later, Conan Doyle relented with the publication of "The Return of Sherlock Holmes."
And that was just the first incarnation of Sherlock Holmes superfandom. In 1934, after Conan Doyle had stopped writing Holmes for good, a journalist named Christopher Morley started a club in New York called the Baker Street Irregulars where people could get together to talk about the fictional detective. The club also created rituals that continue to be de rigueur for devoted fans of all genres: fan fiction, conventions, even cosplay, in the form of wearing deerstalker hats. The club is still going strong.
Today, superfans are everywhere. They cheer for, and fawn over, sports teams, boy bands, celebrities, TV shows, and comic books, among other things. It may seem silly to go nuts over pandas or Spider-Man. But there are good reasons why humans tend to do this. Will Pearson and Mangesh (Mango) Hattikudur tackle this intriguing topic in an episode of the podcast Part-Time Genius titled "What's it take to be a Superfan?"
Will and Mango say most people are casual fans, not superfans. What's the difference? A casual fan of "Game of Thrones" might spend seven hours binge watching a season of the TV show. A superfan might spend an additional 20 hours listening to podcasts that dissect each episode of the show.
What makes some people so obsessed? First, self-presentation, says Will. For instance, wearing certain clothes at Dragon Con, painting your face on game day, or consuming certain media. These conscious choices send a message about the kind of people we are or want to be. But is the signal mainly for ourselves or for the people around us? A study by psychotherapist Teresa Stern concluded that a community of fans provides a comfortable space for people to come to grips with their identities without being judged. This can also help them to build self esteem.
"We all want that sense of belonging," says Mango, "and fandom just seems like one way of doing that."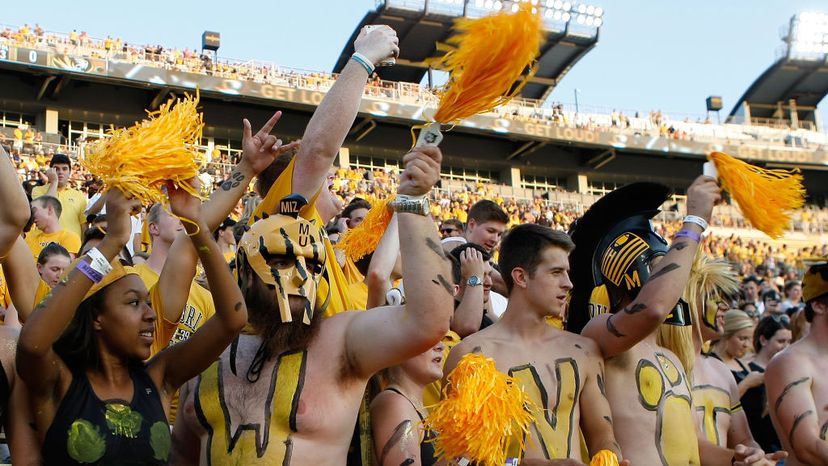 One study reported in the Atlantic crunched numbers on baseball attendance. It found that the most winning teams had the most fickle fan bases. In a way, that makes sense — if tickets will still be sold regardless of whether a team loses, the motivation to win could diminish. Does that mean, then, that these fans of losing teams get the short end of the stick? No, say the podcast hosts, they're still getting community and identity. "Win or lose, the existence of the relationship props you up. A sports team and its fan base are an anchor point in an inconstant universe, fulfilling a need for belonging that some researchers argue is as fundamental a motivator as hunger," says Will.
To find out more, including the stuff Will and Mango themselves geek out about, listen to "What's it take to be a Superfan?"