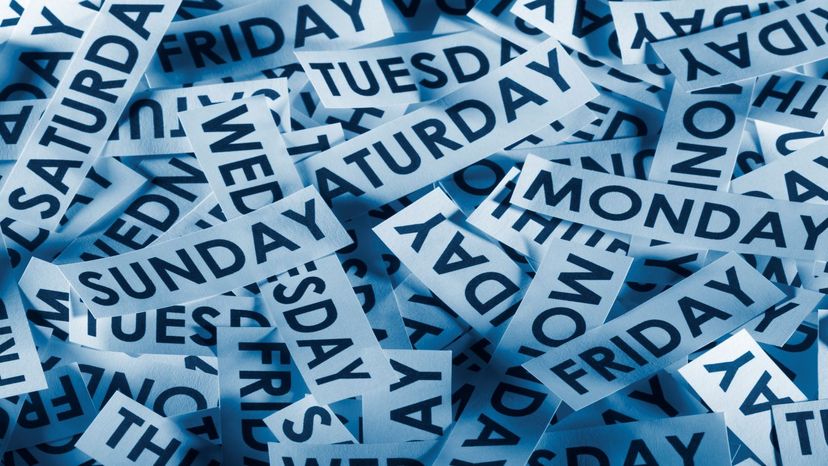 In the early part of the 21st century, psychologist Dr. David A. Ellis performed possibly the shortest experiment in the history of the social sciences. He gathered 65 randomly selected test subjects, invited them into his office one by one and asked them this fateful question: "What day is it today?"
That's it, thank you. Please sign the release form on the way out. Done.
What could Ellis possibly learn from asking people the day of the week? A heck of a lot, it turns out. Using this simple experiment and others, Ellis was trying to decode the complex psychology of time, and even to help answer the age-old question, "Wait, is it Wednesday or Thursday?"
Sure, each weekday is 24 hours, but they are far from equal from a psychological standpoint.
"When you ask people about Monday and Friday, they have a lot to tell you, and those words evoke very strong emotions," said Ellis, when we spoke to him by phone in 2015 from the University of Lincoln in the U.K. "Whereas when you ask them about the middling days, people tend to draw a blank."
Asked to free-associate about Monday, Ellis' test subjects wrote strongly negative words like "tired," "boring," "early" and "rubbish" (it's the U.K. after all). And when asked to describe Friday, they came up with wildly positive words like "fun," "friends," "party" and somewhat unexpectedly, "bacon."
When asked about the rest of the week, people struggled to come up with anything at all. Tuesday, for some, is like a Monday hangover — "long" and "busy" topped the list — but the best description most people came up with for Wednesday was simply "middle."