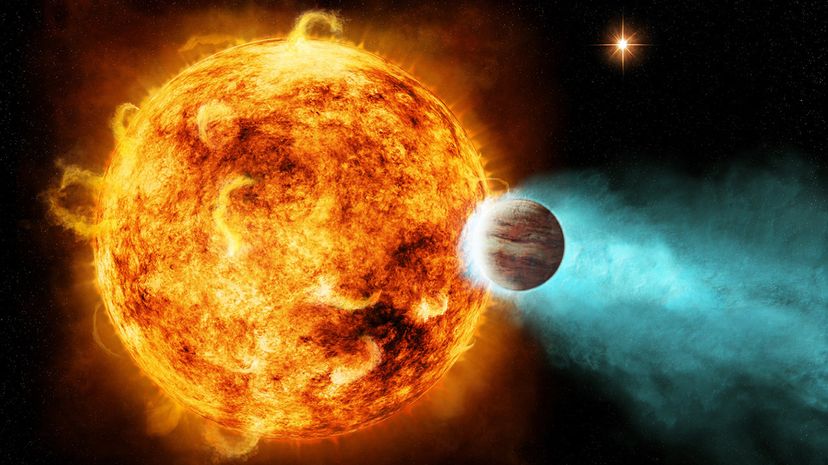 Just in time for Halloween, astronomers announced the discovery of an exoplanetary "monster" lurking around a tiny star.
Called NGTS-1b, the alien world orbits a star around 600 light-years from Earth and has been measured to be approximately the same size as Jupiter but 20 percent less massive. Its orbit is extreme. Known as a "hot-Jupiter," this exoplanet whips around its star once every 2.6 days and has a surface temperature of 530 degrees Celsius (nearly 1,000 degrees Fahrenheit).
So far, this might not sound very remarkable. Many hot-Jupiters have been discovered with extremely compact orbits in our galaxy. But NGTS-1b's star is a puny "class M" star — otherwise known as a red dwarf — and, according to planetary formation models, it shouldn't be possible for such a tiny star to support such a huge planetary heavyweight.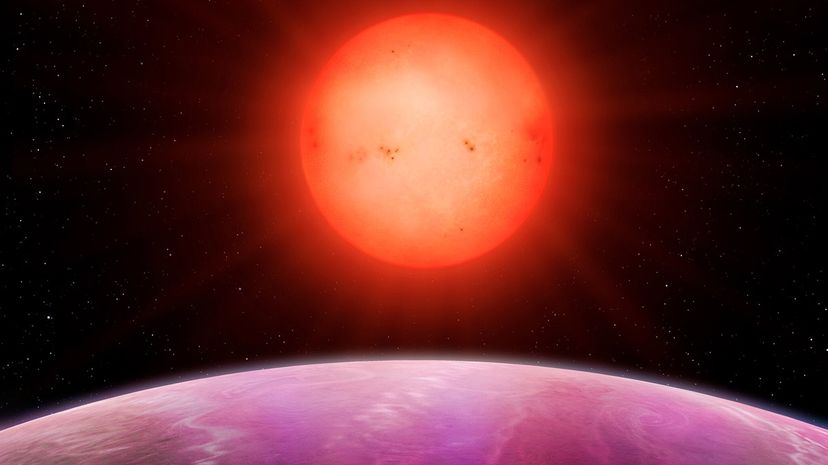 In fact, this is the largest planet compared to the size of its star ever found in our universe, and its very existence is perplexing astronomers.
"The discovery of NGTS-1b was a complete surprise to us – such massive planets were not thought to exist around such small stars," said Daniel Bayliss, who works at the University of Warwick, U.K., in a statement. "This is the first exoplanet we have found with our new NGTS facility and we are already challenging the received wisdom of how planets form."
Bayliss' team used the brand-new Next-Generation Transit Survey (NGTS) to make the discovery, which was no mean feat. Red dwarfs are extremely dim and small stars, so they can be difficult to observe, but they are the most abundant type of star in the Milky Way and are known to host their own planetary systems. However, none have been found to possess worlds of such monstrous proportions as NGTS-1b.
"NGTS-1b was difficult to find, despite being a monster of a planet, because its parent star is small and faint," said Peter Wheatley, also in the press release. Wheatley, who also works at the University of Warwick and leads the NGTS project, continued, "Small stars are actually the most common in the universe, so it is possible that there are many of these giant planets waiting to [be] found."