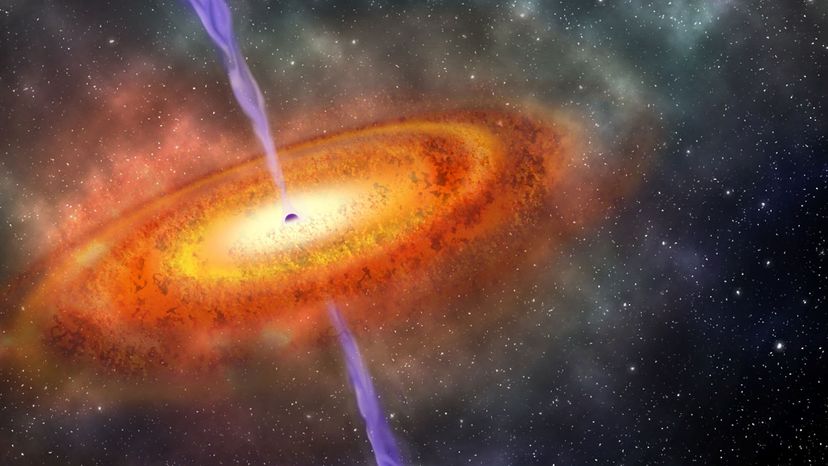 Astronomers have discovered the most distant black hole ever observed — and it's astonishingly big for its young age.
Weighing in at 800 million solar masses, this supermassive specimen was found in the center of a young galaxy that's generating powerful radiation. Known as a quasar, this type of galaxy lit up the early universe, and their extreme activity was driven by the black hole dynamos in their cores. But this black hole is much bigger than expected for such a young galaxy.
"This black hole grew far larger than we expected in only 690 million years after the Big Bang, which challenges our theories about how black holes form," said Daniel Stern in a statement from NASA's Jet Propulsion Laboratory. Stern's the co-author of a new study published in the journal Nature.