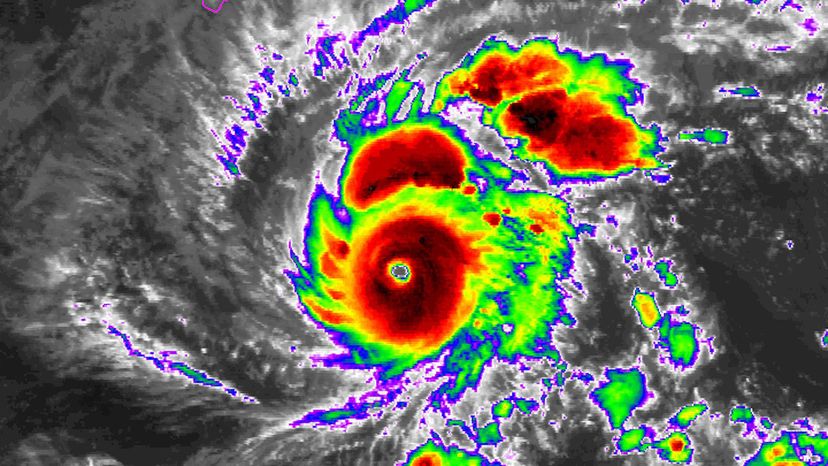 It's a scenario tailor-made for a cheesy disaster film. The next big thing on Netflix, say, or a soon-to-be Syfy network classic:
A rumbling volcano on a remote tropical island. A monstrous hurricane barreling relentlessly toward it. Lava. Lightning. Stinging rain. Flooding. Man-eating sharks dropping out of the sky.
Wait. This isn't Sharknado. But this odd coupling of active volcano and hurricane still can be pretty cool — and scary. And very real.
When a hurricane meets a volcano — it happens probably more often than you think — some strange and wondrous natural sparks begin to fly. How big those sometimes literal sparks become depends on a few key factors, of course, including the strength of the hurricane, how active the volcano is and the topography surrounding the volcano, to name the more obvious.
Because of those variables, it's almost impossible to accurately predict what will happen when a big storm settles over a big volcano. But lightning, lava, rain and winds all are possibilities.
"We always get excited when a hurricane comes by," admits Steven Businger, a professor in the department of meteorology at the University of Hawaii (UH).