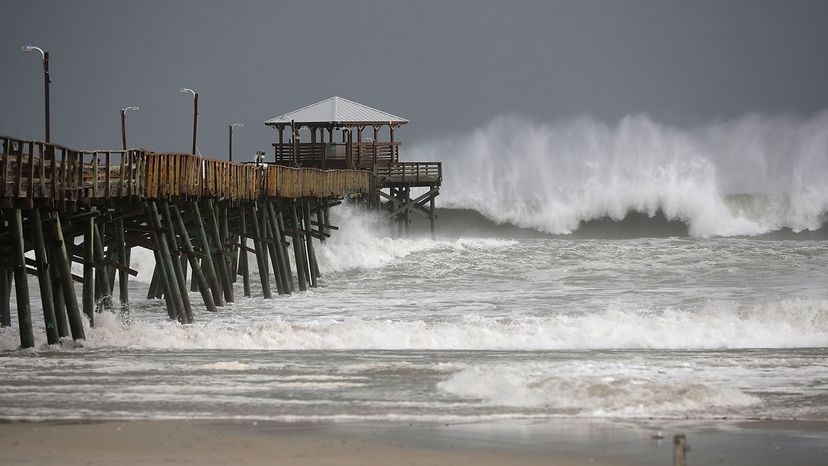 As Hurricane Florence took aim at the East Coast of the U.S. on Thursday, Sept. 13, 2018, North Carolina Gov. Roy Cooper stood before news cameras and issued a stern warning in the most sober of terms: "This is a powerful storm that can kill. Now is the time to get yourself to a safe place and stay there." It was, and is, a simple fact: Hurricanes can kill you — in many, many ways.
Hurricane Florence began as a tropical depression on Aug. 3, 2018, near Cape Verde, but eventually topped out as a Category 4 hurricane. According to the Saffir-Simpson Hurricane Wind Scale, a Category 4 has maximum sustained winds of 156 miles (251 kilometers) per hour.
The major hurricane packed sustained winds of 140 mph (225 kph) Wednesday night before they dropped to 105 mph (168 kph)when it was downgraded to a Category 2. But as the storm approached the North Carolina coast, the area covered by hurricane-force winds doubled, meaning more people felt the impacts of the winds that were 74 mph (119 kph) or greater.