Lightning is an impressive force of nature, as beautiful as it is dangerous.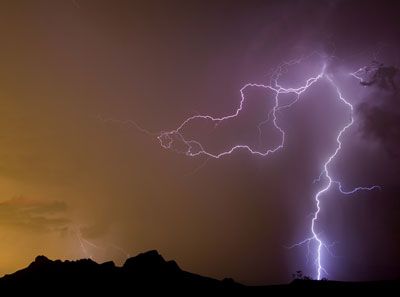 Looking at this bolt that resembles a dragon, it's easy to see why lightning was once viewed as supernatural.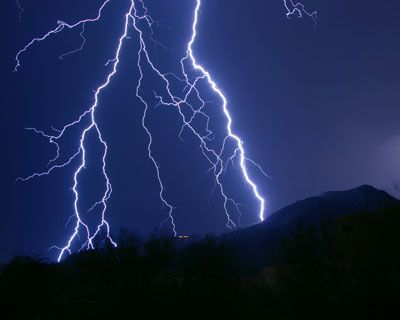 The first strike of lightning is generally followed by a series of secondary strikes, all within a split second.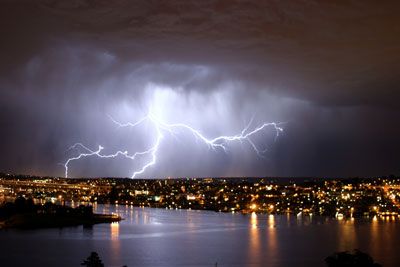 The tallest objects in a storm don't always get struck by lightning. Lightning can strike the ground at a close distance to a tall object.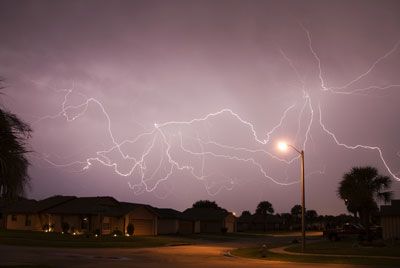 Two kinds of electricity: wild in lightning and harnessed to power a streetlight.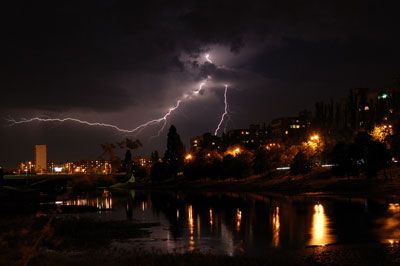 Water is an excellent conductor, so it's wise to stay away from lakes and pools during a lightning storm.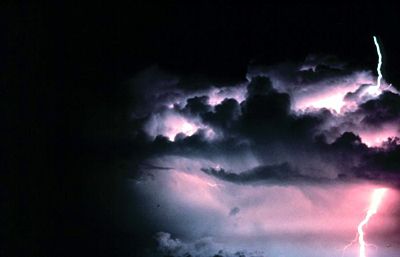 Flashes of lightning against clouds creates an otherworldly effect.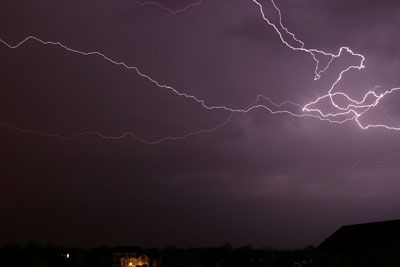 Though cloud-to-ground lightning is the most common kind of strike, some kinds of lightning strikes don't come near the ground.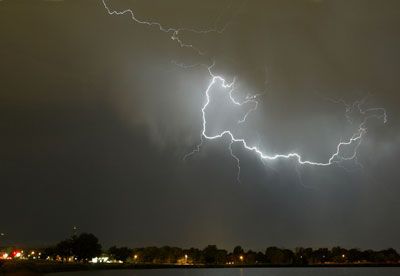 To avoid being struck by lightning, always seek shelter during an active electrical storm.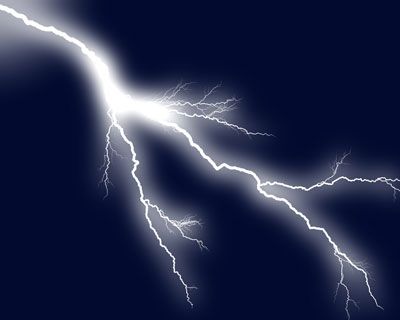 The brilliant white-blue flash of lightning is caused by its extreme heat. A lightning bolt is hotter than the surface of the sun.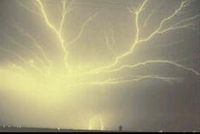 Step leaders are paths of ionized air stemming from a cloud.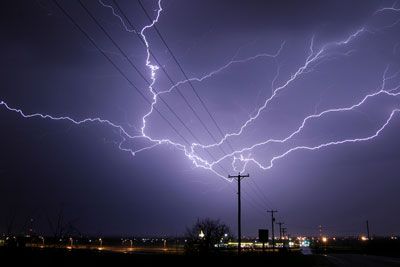 To avoid lightning-related injury, never take shelter under a tree or near power lines during a lightning storm.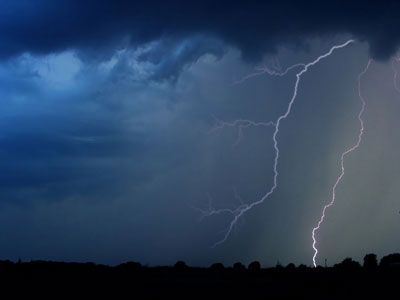 Lightning safety will help you avoid lightning-related injury. Find out what is appropriate shelter, why your car is safe and why you should stay out of the shower in How Lightning Works.