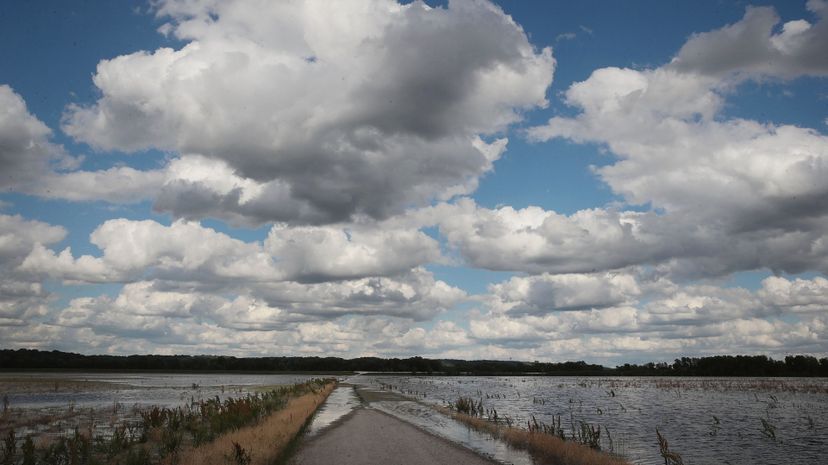 A 100-year flood, like a 100-year storm, is one so severe it has only a 1 percent chance of hitting in any given year.
Unfortunately, many people believe that if they experienced a 100-year flood this year, they will not see another one like it for 99 years.
It just doesn't work that way. In reality, the chance of being flooded next year, and the year after that, is the same as it was when the house flooded the first time – 1 percent.
One percent is the same as a 1-in-100 chance. Hence, the shorthand: 100-year flood. The Federal Emergency Management Agency uses that measure when it draws flood plain maps – the maps that show which areas are most likely to be flooded and that insurers use when they set rates.
Because of the confusion, many flood plain managers want to do away with the term "100-year flood," but that creates another problem. People generally do not have a good sense of risk as expressed as a probability, especially when that probability appears small. Look no farther than COVID-19, where about half the U.S. population was not concerned about a 1 percent chance of dying from infection while hundreds of people in the country were dying from it every day.