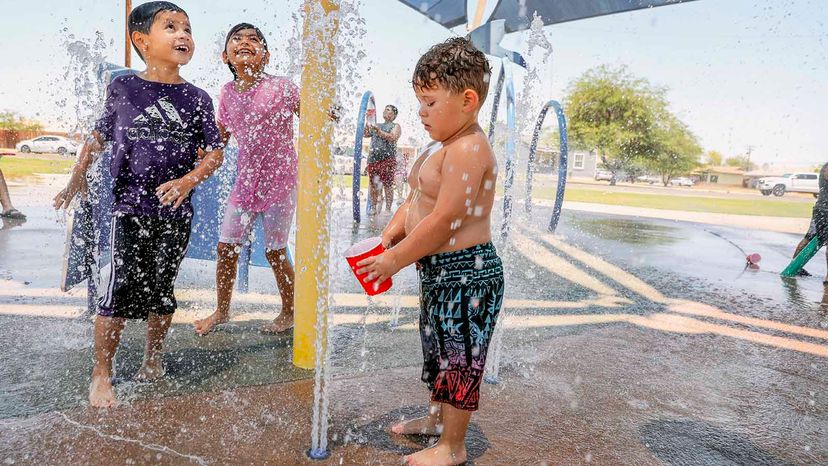 In late June 2021, an unprecedented and dangerous heat wave enveloped the Pacific Northwest in the United States; high temperatures shattered records across the region, including in Seattle, Washington; Portland, Oregon; and Lytton, British Columbia. In 2022, record temperatures are heating up even sooner, not only in the United States, but across Europe and Asia as well.
The temperature in Madrid, Spain, reached 104 degrees Fahrenheit (40 degrees Celsius) June 14, 2022. This is the second time in a month the mercury topped 104 degrees in Spain. Other major cities in Europe, including Paris, Rome and London, are bracing for similar temperatures. In late April, temperatures in India soared to record levels, reaching 114.6 degrees Fahrenheit (45.9 degrees Celsius) in Prayagraj in Uttar Pradesh and 113.2 degrees Fahrenheit (45.1 degrees Celsius) in West Rajasthan. India also recorded its hottest March since it began keeping meteorological records more than 120 years ago.
The U.S. is seeing similar scorching temperatures as its own massive heat wave covers nearly the entire country. From California to Colorado to South Carolina, few states are spared from the oppressive heat. The National Weather Service says temperature record highs could be set in more than 100 cities.
There are several reasons these types of high temperatures are problematic for residents. First, humans are not used to this type of intense heat. And second, many residents don't have air conditioning, which can make heat waves like these deadly. The World Health Organization says exposure during these particular heat waves can cause exhaustion, confusion or even heart attacks, and can exacerbate existing health conditions such as cardiovascular and respiratory diseases.
But it's relatively easy to prevent these types of adverse health effects during a heat wave with best practices, and if we just look out for our friends, family and neighbors.