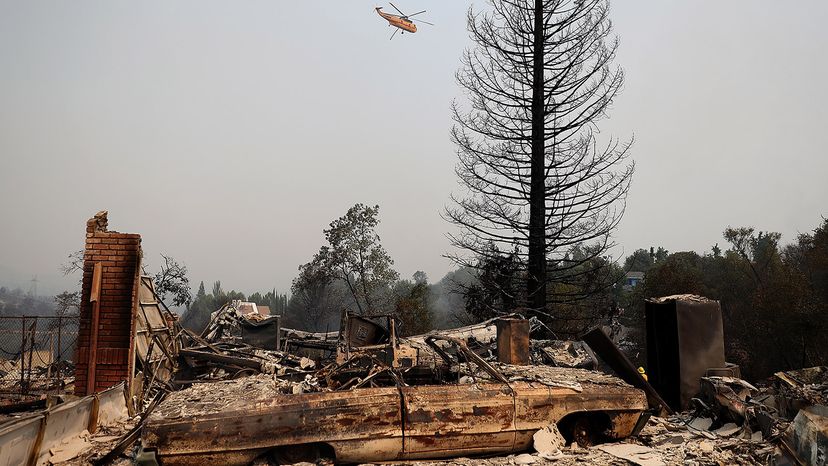 The size and scope of the Carr fire near Redding, California — officials in Northern California call it the Carr Fire Incident — are simply, to use an absolutely inadequate word, staggering.
More than 115,000 acres (46,538 hectares) have been scorched in the fire that began on July 23, 2018. (It's still only 35 percent contained as we step into August.) The Carr fire is now the sixth largest in California's well-documented and unfortunately disaster-rich history.
To wrap your head around exactly how much 115,000 acres is: It's more than 179 square miles (463 square kilometers); think of a square that goes out 13 miles (21 kilometers), then turns right for another 13 miles (21 kilometers). It's bigger than everything in that square. It's bigger than the cities of Tampa or Denver or Seattle. It's bigger than Portland or Detroit or Atlanta. This fire is more than twice the size of the city of Cleveland.
The Carr conflagration — one of more than a dozen currently raging in California — is so big it creates its own type of cloud, similar to the ones seen from volcanic eruptions.
"I have been out there. The areas that I've been in are somewhat ... it puts you in awe, the destruction," says Jude Olivas of the Newport Beach Fire Department, serving as a public information officer for the Carr Incident. "It's just devastating."
Craig Clements is a professor in the department of meteorology and climate science at San Jose State University. He specializes in, among other areas, the micro-meteorology and behavior of wildland fires.