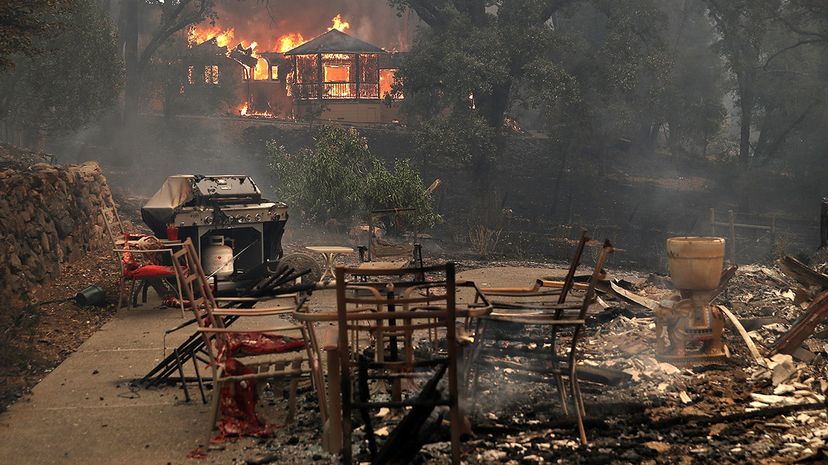 The wildfires that have incinerated hundreds of thousands of acres in the Northern California in October have destroyed thousands of homes, acres of pristine vineyards and something else central to California life and culture — fields of marijuana.
The wildfires, which have burned more than 213,000 acres (86,198 hectares) and 5,700 structures and killed 41 people, have also raged in the so-called Emerald Triangle — Mendocino, Humboldt and Trinity counties — where much of the marijuana in the United States is grown.
In 2016, California voters legalized the recreational use of pot, and sales are scheduled to begin in January with estimates suggesting it could create a $5 billion market. Most farmers who decided to cash in on the fledging industry are small-scale and have put their life savings into the farms. The Redwood Valley Fire has burned more 38,500 acres (15,580 hectares) in Mendocino County, alone.
That's very bad news for pot farmers because harvest time is in November, so many of the plants are still in the field and in various stages of production. Though it's hard to estimate exactly how many growers are impacted by the fires, in Sonoma County, there are thought to be between 3,000 and 9,000 cannabis farms, and that's not counting undocumented growers.
"This time of year, everyone's harvesting. And now, the annual paycheck that we've been working all year to earn may have been burnt to a crisp or will soon dry out due to lack of water," farmer Ahren Osterbrink told the Cannabist.
To complicate matters even more, marijuana is still considered an illegal drug by the federal government, and pot growers do business mainly in cash, so insurance companies are reluctant to sell the growers policies. In addition, many farmers have spent thousands of dollars to get their farms and businesses to comply with the new California state laws. They have paid for permits, forms and licenses to make their farms and businesses legal. But farmers cannot write these and other business expenses off on their federal taxes, and they also cannot get federal crop insurance.
"Since hemp is classified as a prohibited substance under federal law, it is not eligible for federal crop insurance," Heather Manzano, acting administrator of the United States Department of Agriculture's Risk Management Agency, which oversees crop insurance, said in a statement.
Although cannabis growing is a fledgling industry, Arcview Market Research, predicts that the marijuana market in California will hit $6.5 billion by 2020, up from $2.76 billion in 2015.
But even the fields of marijuana that escape the fires may still not be salvageable — the fallout from smoke could devastate what doesn't burn. Smoke can contaminate plants with a variety of substances making them unsuitable for use. Exactly what the financial impact will be when the fires die out is still yet to be seen.