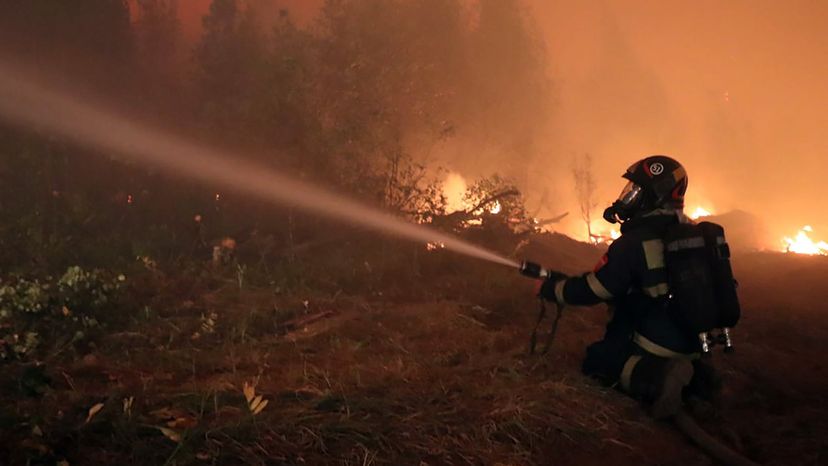 This summer, severe consequences of climate change were felt around the world: tornadoes, hurricanes, flash floods and wildfires. In Russia, for example, 2021 has been one of the country's worst wildfire seasons ever. At one point, more than 300 wildfires burned simultaneously; those burning in Siberia combined to be bigger than all other fires in the world combined.
What's happening with these wildfires in Siberia? Russia, Siberia in particular, is known as one of the coldest places in the world, yet each year, it experiences more wildfires of increasing severity. This year was the worst after 2012, with more than 43 million acres (17.5 million hectares) burned, according to Zhenya Naumova, Greenpeace Russia's fire response project manager. The biggest fires were in the Sakha Republic (Yakutia region) in the northeastern part of Siberia (many are still burning as of this publication), as well as fires in the Ural Mountains and southern regions of Siberia.
Thousands of firefighters, along with soldiers, emergency responders and even agricultural workers have been mobilized to fight the blazes. In many places however, officials need even more volunteers and financial resources. And some fires aren't being fought at all; in areas without a lot of infrastructure and few people and settlements, authorities are just letting the massive fires burn.
"The problem is that if the fires start in these zones and they don't send any emergency firefighters there when it's much easier to stop it, then the fire becomes bigger and bigger and the scale becomes so high that you cannot actually stop the fire," Naumova says. But, according to Naumova and Greenpeace, these wildfires should all be fought when they are small so that they don't get out of control and spread. Unfortunately, right now there is inadequate funding to fight all the fires.