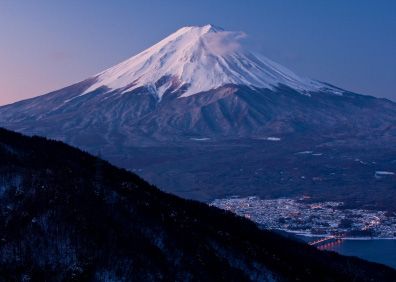 ©iStockphoto.com/sakurafubuki
Volcanoes are beautiful and majestic geological formations. Here is a view of Mount Fuji in Japan, where a sleepy little village clings to the waterfront. Next, see a volcano that made headlines in the early 1980s.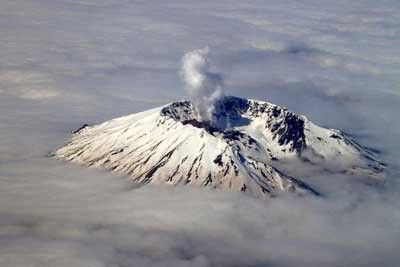 Mount St. Helens erupted on May 18, 1980, with catastrophic results. The surrounding landscape was devastated, and the force was so great that it removed most of the northern face of the mountain. See a volcano in the Philippines, next.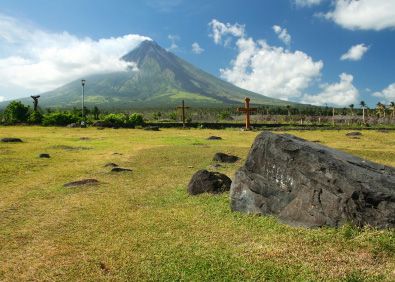 ©iStockphoto.com/simongurney
The volcanic rocks in the foreground of this photo show the power volcanoes possess. The rocks were thrown from one of the world's most active volcanoes, Mount Mayon. Next, take a look at another volcano located in Southeast Asia.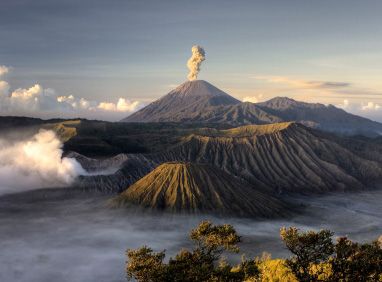 Mount Bromo is an active volcano located in East Java, Indonesia. At 7,641 feet (2,329 meters) high, the volcano and its smokey sulfuric cloud can easily be seen from a distance. Did you know that Costa Rica has a volcano? Learn more about it next.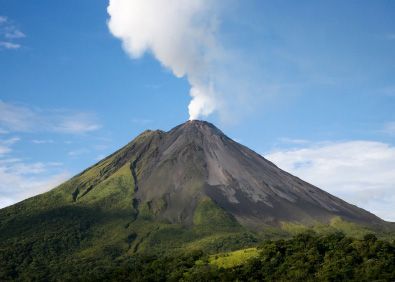 ©iStockphoto.com/acanonguy
Arenal Volcano in Costa Rica shows off its activity with a white plume of smoke. Notice that one side of the volcano is scarred from continuous lava flow. Next, see a volcano that calls the European continent home.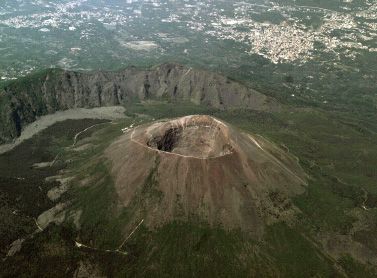 ©iStockphoto.com/TatianaMironenko
This bird's-eye view shows the proximity of Mount Vesuvius to the Italian city of Naples in the distance. Mount Vesuvius, in A.D. 79, destroyed the Roman cities of Pompeii and Herculaneum with a catastrophic eruption. See another active volcano located in Italy, next.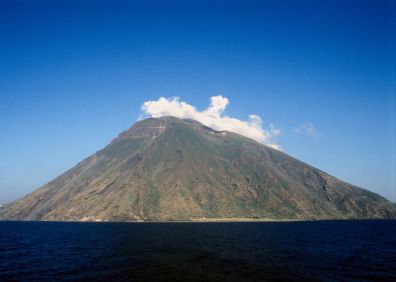 ©iStockphoto.com/picfolio
The island of Stromboli, near the coast of Sicily, is one of three active volcanoes in Italy. What makes the Stromboli Volcano unique is that it has been in a state of continuous eruption for the past 20,000 years. See Stromboli's hot activity, next.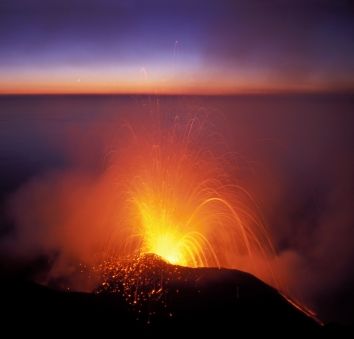 ©iStockphoto.com/lucamanieri
Stromboli, Aeolian Island, shows her hotter side by gurgling up some molten lava. Do you know another island that has an active volcano on it? Find out next.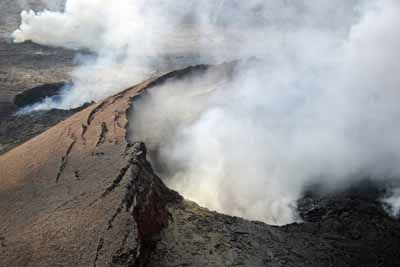 The smoldering mountains in Hawaii Volcanoes National Park grew out of the ocean over millions of years. Do you know what a Vulcanian eruption looks like? Find out next.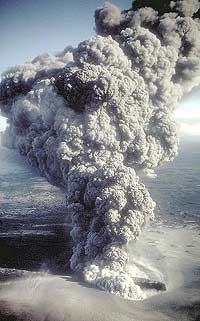 Vulcanian eruptions are characterized by an exploding dense cloud of steaming ash and gas. Other types of volcanic activity include hydrovolcanic and fissure eruptions. See an example of a Plinian eruption, next.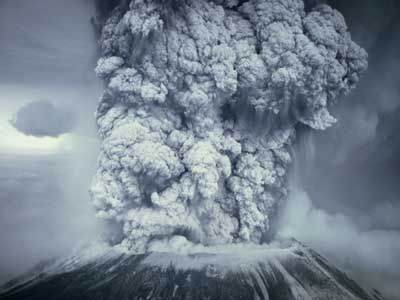 InterNewtwork Media/Photodisc/Getty Images
Mount St. Helens shoots a column of volcanic ash into the sky during its 1980 eruption. Plinian eruptions are very powerful and can send ash and volcanic gas thousands of feet into the atmosphere. Next, see another product of a volcano.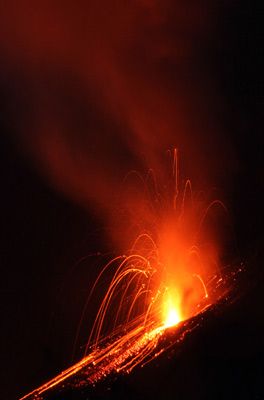 Photo by Ulet Ifansasti/Getty Images
Mount Rinjani, also known as Gunung Rinjani, spews lava on May 19, 2009. This stratovolcano is located on the island of Lombok, Indonesia. See an exploding lava flow, next.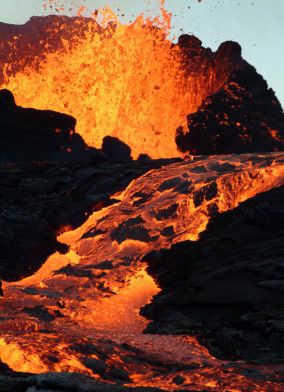 ©iStockphoto.com/JulienGrondin
This lava flow contains a river of molten rock that characterizes it as having a low viscosity. Next, get a close-up view of pahoehoe lava.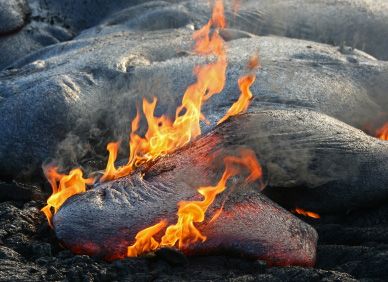 ©iStockphoto.com/hapaphoto
Lava bursts out of the "toes" of this pahoehoe lava flow from Kilauea Volcano on the Big Island of Hawaii. Next, see the destructive force of lava.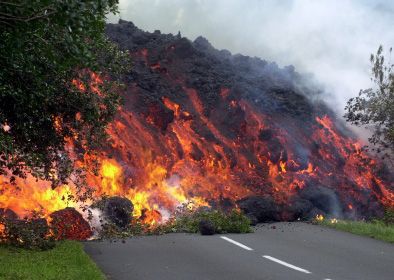 ©iStockphoto.com/titine974
Anything in the path of a lava flow will be destroyed. Trees, homes and even roads, as seen here, don't stand a chance. Next, see what this road probably looked like after the lava flow came through.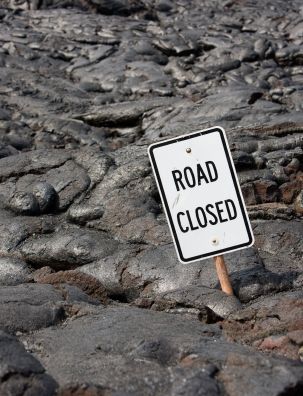 This road was closed after a volcanic eruption created a massive flowing river of lava. Take a look at what happens when lava meets the sea, next.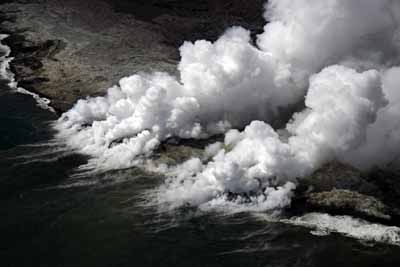 On the Big Island of Hawaii, in Hawaii Volcanoes National Park, lava enters into the Pacific Ocean. This volcanic activity is actually expanding the landmass of the island. Next, see a U.S. city that is located close to an active volcano.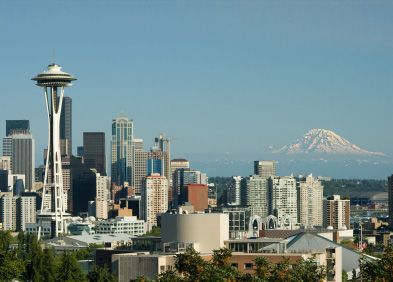 A view of downtown Seattle will reveal just how close Mount Rainier is situated to this bustling metropolitan area. At just 54 miles (87 kilometers) to the southeast of Seattle, could an eruption reach the city? To learn more about volcanoes, explore the natural disasters channel.