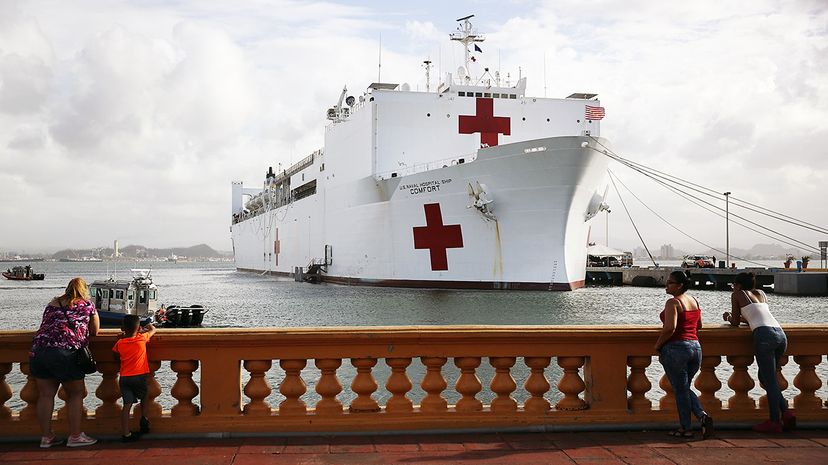 As President Donald Trump implied, hurricane relief is more difficult on an island. Fortunately, the U.S. military is prepared to offer medical help and other emergency assistance when those in need are located in the middle of "a very big ocean." Oftentimes that assistance comes in the form of one of the United States' two largest hospital ships: the USNS Comfort, which arrived in Puerto Rico on Oct. 3, 2017, and its sister ship, the USNS Mercy.
Mercy is stationed in San Diego and typically serves missions in the Pacific and Indian Oceans. Comfort, which is stationed in Norfolk, Virginia, (and therefore closer to Puerto Rico), often serves that region. But the priority of both ships is the same: to provide medical care in times of war. When they're not needed to care for military forces, they are deployed to aid in disaster relief — like the Comfort's current mission to Puerto Rico — and other humanitarian assignments.
It takes about five days for each ship to get fully staffed and ready for a deployment. That's because the ships carry a lot of people and equipment. Each one is equipped to provide full hospital services and includes 12 fully functioning operating rooms, two oxygen-producing facilities, digital radiology and CAT-scan services, a medical laboratory, an optometry lab, a full pharmacy and 1,000 hospital beds. The ships are staffed with crews of 1,215 medical personnel and 65 mariners.