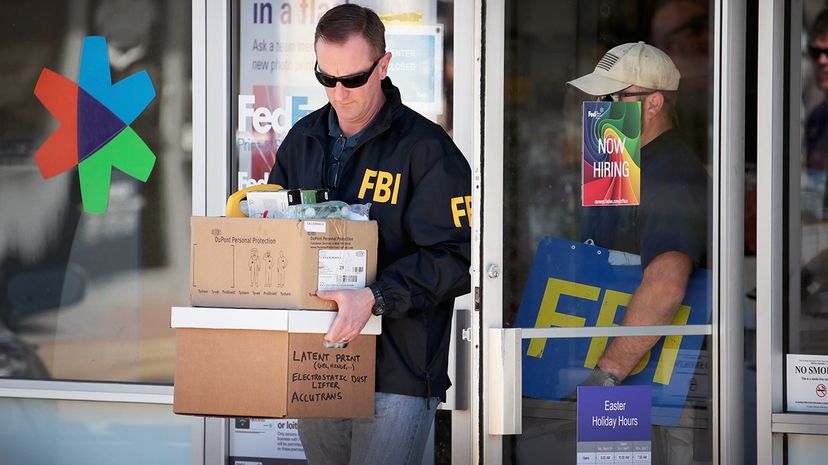 American history is littered with bombs and bombings. Most of us can too easily remember the Boston Marathon bombs, which killed three people and injured more than 100 in 2013.
The Unabomber, Ted Kaczynski, carried out a nationwide bombing rampage that killed three and terrorized the country for years, finally ending when he was captured in 1995. Terrorists detonated a bomb in a van underneath the World Trade Center in 1993, killing six people. And homegrown terrorists Timothy McVeigh and Terry Nichols conspired to kill 168 people, and injure more than 500, in the bombing of Alfred P. Murrah Federal Building in Oklahoma City in 1995 — the deadliest bombing in our history.
So, when 23-year-old bomber Mark Anthony Conditt's recent burst of terror finally ended — Conditt killed two people in several separate bombings in and around Austin, Texas before he blew himself up as police closed in Wednesday, March 21, 2018 — we were all, in one breath, relieved.
But in the next we are left to wonder: Is this something else we need to worry about now?
Jimmie Oxley is a chemistry professor at the University of Rhode Island who has served as a chair for the Center of Excellence for Explosives Detection, Mitigation and Response, a Department of Homeland Security Center of Excellence. She has taught several courses on explosives and explosive devices at URI.
"I'm not speaking as an expert now. This is my personal opinion," she says. "The risk here is minor compared to me walking out and getting hit by a car. My risk, every time I get behind the wheel, is so huge compared to my risk of getting a bomb in the mail.
"If I'm personally getting death threats, OK, that's something else. I'm going to personally deal with that by saying all my stuff has to be delivered to a mailbox. But I don't see this as something that is a general concern. Our focus is on it because it happened in the last month. But I don't see it as a big threat at the moment."
As brutal and deadly as the history of bombings is in the U.S., it should be somewhat comforting to know that, as Oxley points out, bombs and bombings remain relatively rare, and deaths resulting from them are even more rare. (The Boston bombings and the Unabomber's crimes killed three people apiece, and both fall among the top 10 deadliest bomb attacks on U.S. soil.) Bombs, after all, kill far fewer people than guns every year in the U.S. About 33,000 are killed by firearms each year, about 12,000 of those from homicides.
Unfortunately, anybody with a penchant for mayhem and an internet connection can get the knowhow to make a working bomb, package it and, perhaps, like we saw in Texas, even mail it. The Austin bomber used materials anyone can buy in a hardware or sporting goods store, according to CNN. A room inside the bomber's suburban home was filled with the stuff.
"That kind of information is very available right now. Twenty years ago, maybe longer than that, we had to buy books from kind of under-the-table vendors. Now, we can find it on YouTube in detail," Oxley says. "It's just posted by various folks. We see kids fooling around, kind of proud of themselves, and other people with disclaimers, 'It's just for ... public interest.' I think the internet has really changed things.
"There have always been people in the world that are willing to do bad stuff. We've just made it easier for them."
At least two of the Texas bombs were mailed through a commercial package delivery service. The United States Postal Inspection Service has been investigating mail-related crime — including the shipping of dangerous chemicals and explosives — for more than two centuries. From the USPS site:
The chance that your workplace will receive a letter or package bomb is extremely remote. The chances are greater of receiving a telephoned bomb threat or finding a suspicious and potentially harmful bomb placed at your workplace or on your property...
Letter or package bombs usually target specific individuals. Placed devices, however, are generally intended to disrupt workplaces and injure indiscriminately. Bomb threats may target either individuals or organizations.
Bombs can be designed for mailing in many shapes and sizes — not just packages. Even letter-size mail or flats can contain dangerous substances.
Of course, carriers won't willingly ship packages including explosives or explosive devices, and there are strict regulations on shipping other potentially dangerous materials (like, say, batteries). The companies have ways to, if not completely, prevent someone from shipping illegal material, at least deter them.
FedEx cameras caught the Austin bomber as he was dropping off a package bomb at a sorting facility on March 20, 2018. The company provided what it said was "extensive evidence" to law enforcement personnel that was collected from "advanced technology security systems." FBI agents cornered the bomber the next day.
It's natural after incidents like Austin to be a little wary. Any news-conscious person who has walked into a post office or a shipping facility over the past few days or weeks probably thought about the Texas bombings. It may have crossed the mind of anyone who received a package, too. Especially an unexpected one.
Oxley says common sense should kick in if you get a package you weren't expecting, as laid out in this poster from the USPS aimed at businesses:
Look for a return address. If it doesn't have one, that should raise a red flag.

Check the address: Is it handwritten and maybe a little off in some ways? Misspellings?

Is the package or letter taped excessively? Does it have too much postage?

Is it damaged or does it have any liquid leaking out of it? Does it have a strange odor?
None of those signs means the package is necessarily dangerous. And, as a general rule, you shouldn't go around smelling or sniffing packages anyway, or shaking them for that matter.
Still, a call to the postal inspector or local police might be in order if too many things about a package or letter seem suspicious.
After all, as history has shown us, you can never be too safe.