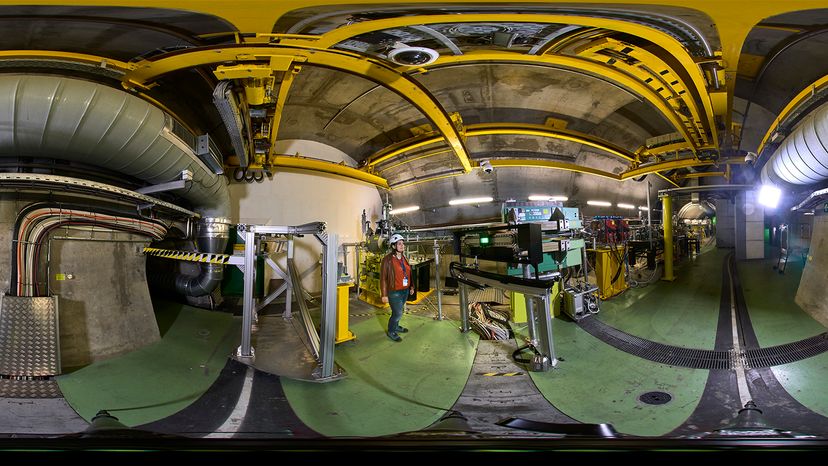 For physicists who want to study the subatomic particles that are the basic building blocks of the universe and learn about how they interact, a particle accelerator — a massive device that speeds up and energizes particles and causes them to collide — is a really important tool. Imagine an accelerator as a microscope the size of a mountain, capable of studying the smallest things in existence.
"Accelerators are the ultimate microscopes," Mark J. Hogan, a physicist at the SLAC National Accelerator Laboratory in Menlo Park, California, explains in an email. "Their resolving power is proportional to the energy of the particle beams. Current machines that operate at the energy frontier are monuments to human engineering. These machines are tens of kilometers in extent yet control their beams to fractions of the diameter of a human hair."
That's why with an accelerator, bigger has always been better. If you're even a casual science buff, you've probably heard of the big daddy accelerator of them all, the Large Hadron Collider (LHC) at CERN, Europe's particle physics laboratory near Geneva, Switzerland. Possibly the most complex machine ever created, the LHC has a massive, 17-mile (27.35-kilometer) track that it uses to accelerate particles. Scientists used the LHC in 2012 to observe the Higgs Boson, a particle that helps to explain why other particles have mass and why things hold together.