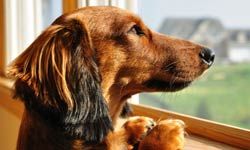 Animals can't tell time, at least not by clocks. But they have internal senses of time -- any dog owner knows that their pooches sense when it's time for the family to arrive home from work, time to walk and especially time to eat.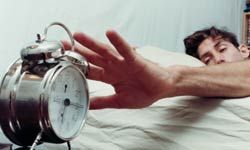 People still rely on clocks and other timekeeping devices, even when we're not as happy to see time pass as the dog in the window. Time measurement is nearly as old as civilization.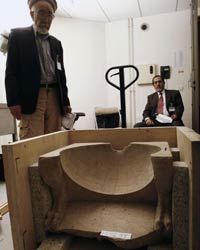 Francois Durand/Getty Images
Early timekeepers relied on the sun and stars. This Afghan restorer looks at a 1st- or 2nd-century sundial from Afghanistan that was temporarily housed at the Guimet Museum in Paris.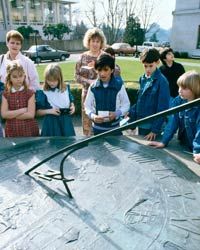 Children circle around a sundial that looks more like the type we picture when we think of one. The sun casts its shadow on the dial's Roman numerals to approximate the hour of the day.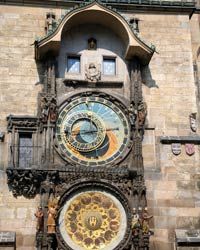 trait2lumiere/iStockphoto
Sundials were not very accurate; the sun changes position by season and sometimes disappears behind clouds. In medieval years, timekeepers developed astronomical dials and calendars to track time, like this elaborate example in Prague, Czech Republic.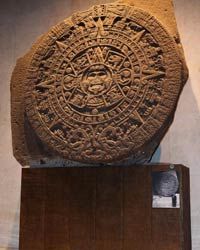 Victor Chavez/Getty Images
A medieval calendar, the Aztec calendar stone -- or Stone of the Sun -- is a large monolithic sculpture unearthed in Mexico City. The cyclic design reflects how Aztecs understood time and space, with 365 days and 18 months.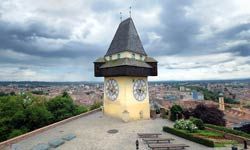 Staying on time mattered and people became more 'civil.' The Uhrturm clock tower in Graz, Austria, was like many 16th century towers that stood proudly in the center of town. The Graz clock tower and belfry survived a French invasion in 1809.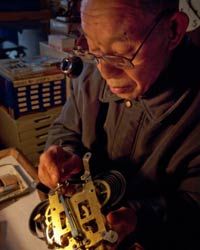 tomoyuki sugai/Getty Images
The mechanics of clocks have changed over time. Hundreds of years ago, pendulums, weights and springs began to control the hour hands for more accurate timekeeping than sun dials. Timekeeping always has been an art and a science.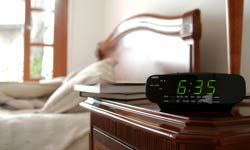 Today's clocks are digital, like all technology. Most also have battery backup in case the power goes out. We're running out of excuses for being late or wasting time.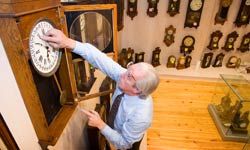 AP Photo/Mississippi State University, Russ Houston
Architect Skip Wyatt really knows how to save time. He now displays his collection of nearly 300 timepieces in the Wade Clock Museum at Mississippi State University; Wade is a 1940 graduate of the school.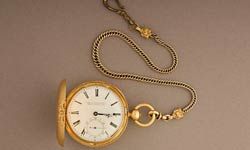 AP Photo/via Smithsonian Institution
Here's one worth keeping -- Lincoln's pocket watch. Curators recently solved a nearly 150-year-old mystery by opening it to find a hidden message from watchmaker Jonathan Dillon, who was moved to write after the first shots of the Civil War were fired.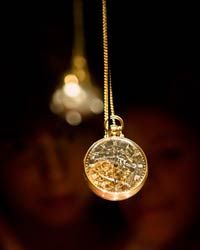 This one is a bit more decorative; it belonged to French queen Marie Antoinette and was on display at the Museum of Islamic Art in Jerusalem in 2009. The watch was one of dozens of priceless timepieces stolen in a robbery 25 years earlier.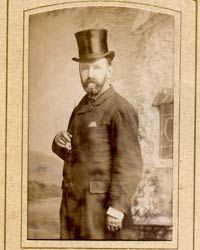 Duncan Walker/iStockphoto
Women may have had pocket watches, but most eventually had a wrist watch, which was considered a piece of jewelry. Men, however, stuck with pocket watches only until World War I, when they found it inconvenient to dig a watch out during battle.
AP Photo/Keystone, Martial Trezzini
Wrist watches became quite fashionable for both sexes. This 1955 Patek Philippe wrist watch is 18K gold, has a perpetual calendar and sweep center seconds, moon phases and might do windows … and in 2006, it was worth at least $270,000 at auction.
But since the 1950s, have we eased up on wrist watch use in favor of timekeeping in our ever-present technology? Computers, cell phones, even MP3 players, have clocks. Maybe some of us have thrown out the watches, but not everyone.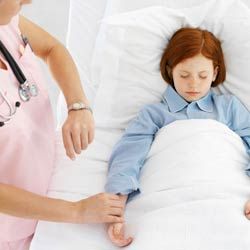 George Doyle/Stockbyte/Thinkstock
For example, medical people still like to have second hands around when they take a patient's pulse, and you can't beat the convenience of a wrist watch for that.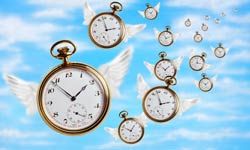 Aside from pulse readings, what would happen if we didn't measure time? Would time really fly?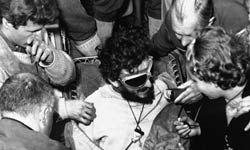 Antoine Senni (center) found out in 1965 if time flies when it's not measured. Here he's emerging from 125 days alone without a timepiece or calendar, in a French experiment to determine the effects of such solitude on the mind and body.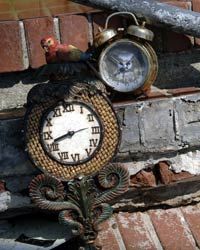 Marianne Todd/Getty Images
Time also can stand still. These clocks sit on the steps of a destroyed Biloxi, Miss., home and show the time at which they stopped as water levels rose during Hurricane Katrina.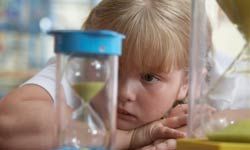 Ableimages/Stockbyte/Getty Images
So whether time flies, stops or moves too slowly for our patience, one thing is certain: Humans will continue to feel the need to accurately measure and track time for many centuries to come. We rely on timepieces -- in whatever form they take!