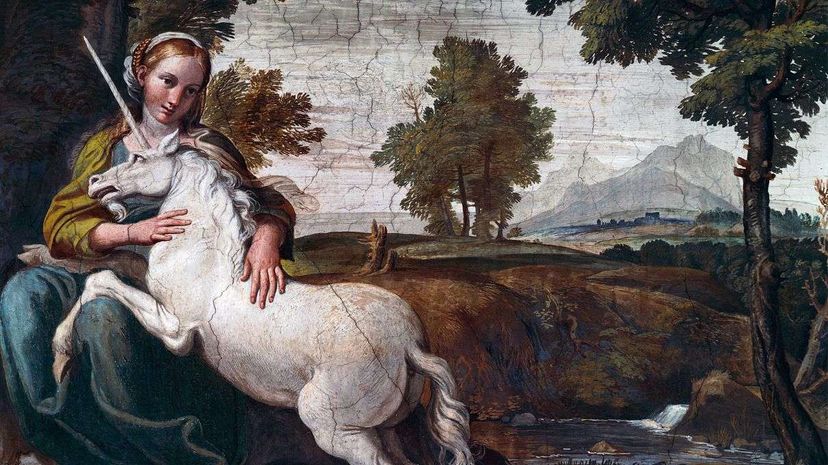 In the 1920s, archaeologists in South Asia unearthed remnants of the Indus Valley civilization. It was a thriving, advanced culture in present-day Pakistan and India that disappeared around 1900 B.C.E. Among its artifacts are seal stones, tablets inscribed with symbols and drawings — the "Indus script," which has yet to be cracked.
But at least one etching is easily identified: a long, four-legged animal with a single, spiraled horn protruding from its forehead.
The Indus unicorn isn't the creature of modern fairy tales. It looks a lot like a single-horned bull (some suggest it's actually a regular, two-horned bull in profile). The horn is usually curved to some degree, and the hooves and tail are bovine. The carvings show folds of skin along the face and throat, and a snout that is sometimes short and square, other times almost llama-like.