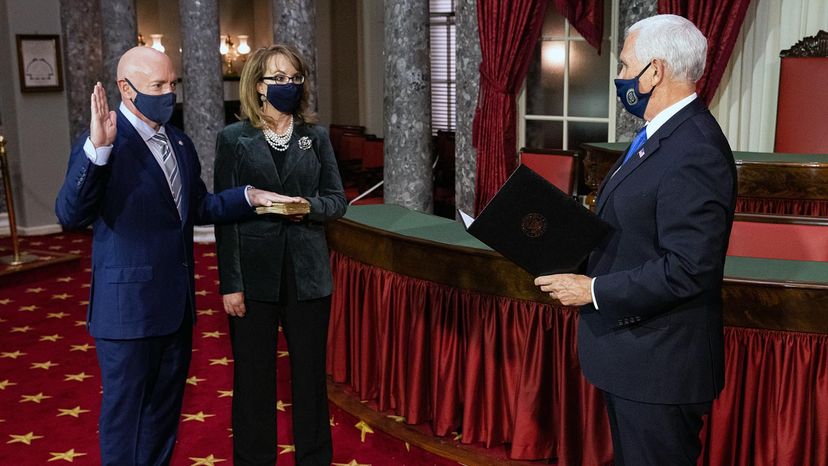 On Dec. 2, 2020. retired NASA astronaut Mark Kelly was sworn in as a Democratic Senator of Arizona, ascending no longer into space, but to the same seat once held by the late Republican Sen. John McCain. Like McCain, Kelly is a former Navy pilot.
But Kelly has exceeded his Arizonian senatorial predecessors by many times in altitude. He and his twin brother, retired NASA astronaut Scott Kelly who spent a record 340 consecutive days in space, took part in NASA's landmark DNA "Twin Study" to help understand how the human body adapts to long stays in space. And Mark Kelly's not the first astronaut to land into the upper chamber on Capitol Hill.
There have been four others whose careers have taken them from space to senate (or senate to space). Each has a fascinating history. Let's take a look at their paths and how they got there.