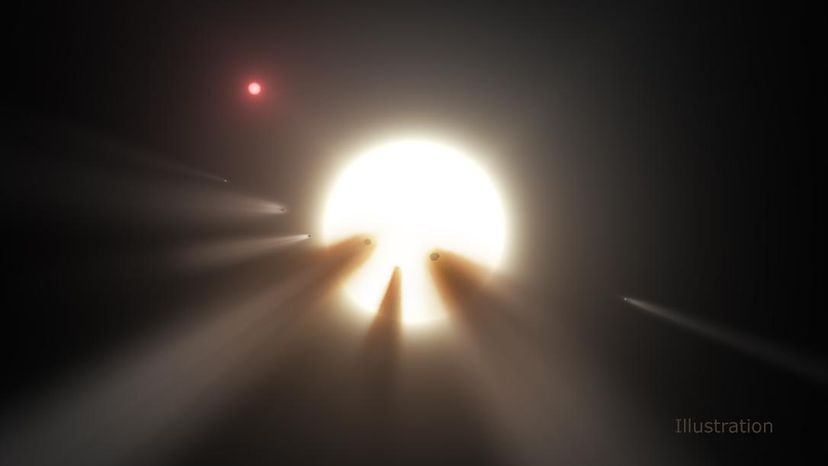 Tabby's Star is arguably the most mysterious – and controversial – star in our galaxy.
Observed by NASA's Kepler space telescope, the star shot to fame when citizen scientists studying the mission's data noticed the star dim and flicker dramatically between 2011 and 2013. Hypotheses about this weird behavior abound, but not a single one seems to fully explain what's going on. The lack of an obvious answer has fueled speculation that an advanced alien civilization is building a "megastructure" around the star that we call Tabby's Star.
Now, the star has mysteriously dipped in brightness again, raising hopes that the world's astronomers have caught the star in the act and that a clear explanation of the star's true nature may be coming soon.